There are fewer children under sexual exploitation in the country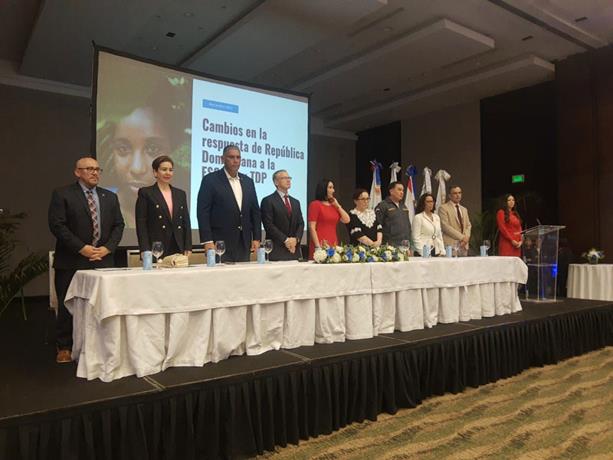 With the study released yesterday, the State and society have new tools to formulate protection strategies for minors.
Santo Domingo
A study reveals a 78 percent decrease in the presence of minors in commercial sexual activity.
The research establishes that there is one minor for every 45 adults engaged in that activity, while in 2014, it was one for every ten people.
It highlights a more than 80 percent reduction in cases in establishments or businesses and open places, such as beaches, squares, and streets.
It reveals a better performance of the public justice system, translated into an increase in the number of cases submitted, the number of arrests made, and less impunity.
The study, conducted by the entity International Justice Mission, points out that the number of cases worked by the Public Prosecutor's Office and the Police increased to 150 in the 2018-2021 period, compared to 70 cases corresponding to 2014-2017. And it underlines that the number of indictments by the prosecution increased from 14% to 60%.
It indicates that the National Police now has a mobile application for investigations, developed in collaboration with International Justice Mission, which can be used nationwide for any crime.
The entity recommended the modification of Law 137-11 on smuggling of migrants and trafficking in persons; the establishment of an institute to provide free psychological and legal services to victims, and the strengthening of the technological systems of the Public Prosecutor's Office, the National Police, the Judiciary and the National Council for Children and Adolescents (CONANI).
Speaking at the presentation of the study, Attorney General Miriam German Brito said that the Public Prosecutor's Office is committed to promoting responsible actions in the face of complex criminal phenomena, such as trafficking and sexual exploitation of children and adolescents.
"We are therefore committed to not let crime go unpunished in the country," Germán Brito emphasized.
He maintained that the Public Prosecutor's Office would continue to exercise its work with the responsibility to confront organized mafias. In addition, he recognized the work carried out by the Specialized Prosecutor's Office against the Trafficking and Smuggling of Migrants.
Present at the presentation ceremony were the First Lady, Raquel Arbaje; Jesús Vásquez, Minister of the Interior; General Alberto Then, Director of the National Police, among other personalities.
Protection model Gary Haugen, executive director of Misión, affirmed that the protection model proposed by this entity had proven its effectiveness in the Dominican Republic and that, for this reason, the results are both a success and an incentive for the State and society to continue implementing the strategies. José Monteiro, director of IJM Dominican Republic, said it had been ten years of transformation in a joint work of authorities and society to protect children.