Haitians protest at the border with Dajabón against deportations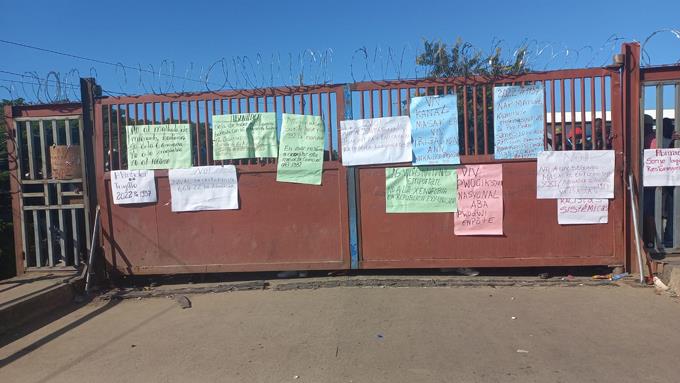 Source: Listín Diario
This Monday's commercial exchange in the border market was halted by a protest by Haitians at the border crossing between Dajabón and Juana Méndez. The protesters allege mistreatment during the Dominican Republic's repatriation process of individuals who do not have legal immigration status in the nation. The door on the Haitian side is completely closed as part of the protest, obstructing access to Dominican territory for traders from the neighboring nation.
The demonstrators claim that when Haitians are detained by the General Directorate of Migration, they are mistreated and even attacked. Messages and phrases critical of President Luis Abinader have been posted on banners at the border gate separating Dajabón and Juana Méndez. They argue that the Dominican authorities are violating a government decree that establishes that repatriations would not take place before 8:00 A.M., and after 6:00 P.M.
They state that both countries must coexist in harmony and conduct the trade that supports the livelihood of thousands of Dominicans and Haitians, but they also note that "in the Dominican Republic, there are racist people who, in the 21st century, want to return to the year 1937, at the time of the war and the humiliation of the citizens of the western part." A significant number of Haitians who came to the country and planned to return to their homeland today are still stuck there as a result of the protest; they were supposed to leave today, but they are unable to do so because of it.