Legislators ask to establish responsibilities for those who let DR fugitives leave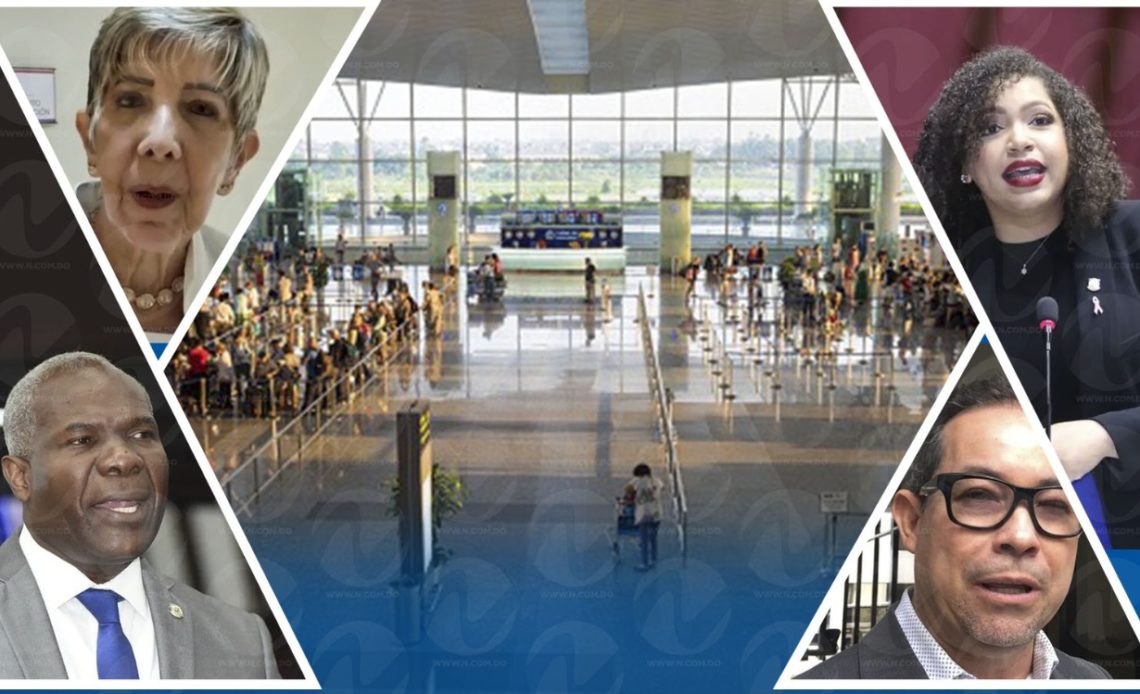 Source: NDigital
Pro-government and opposition legislators both spoke out in favor of investigating airport personnel who admitted to fugitives from justice that they paid money to leave the country despite having red alerts and exit impediments against them. Members of Congress agree that these cases should be thoroughly investigated by the appropriate authorities because they have implications for the country's justice system. In recent days, approximately ten cases have been reported. Some of those apprehended and brought to the country admitted to paying large sums of money to complete their mission.
Ginette Bournigal, PRM-Puerto Plata senator, believes that both the Justice and Immigration authorities should thoroughly review and investigate the case and the personnel on duty who allowed them to leave. Several individuals wanted by Dominican justice for crimes have managed to flee the country, evading exit impediments and red alerts, and have been revealed to have paid bribes for large sums of money.
The number of fugitives from justice who have managed to flee to Central and South American countries that do not require visas is growing.