Korean festival is celebrated for the first time in the DR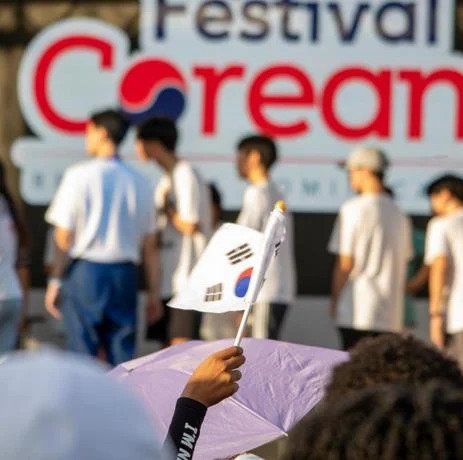 Source: Festival Coreano Instagram
The Association of Koreans in the Dominican Republic, sponsored by the Korean Embassy in the country, held the first Korean festival on Saturday, an event that provides cultural experiences and promotes culture worldwide. The festival was held to commemorate the 60th anniversary of the two countries diplomatic relationship and to promote cultural exchange between the two countries.
Thousands of people of all ages and genders flocked to the event beginning at 3 p.m., to sample the Asian country's cuisine, purchase K-pop merchandise, and watch dance, singing, and martial arts performances. Participants had the opportunity to enjoy and try food such as kimchi and Korean-style fried chicken, as well as drink soju, a traditional Korean drink.
Others stated that the organization could have been better in terms of purchasing lines and identifying the various tents, as they were not easily visible from a distance. The closing ceremony was scheduled for 11 p.m., and the Korean boy band T.A.N. delighted the Dominican audience with their songs and dances.