Commercialization threatens flamingos in the Dominican Republic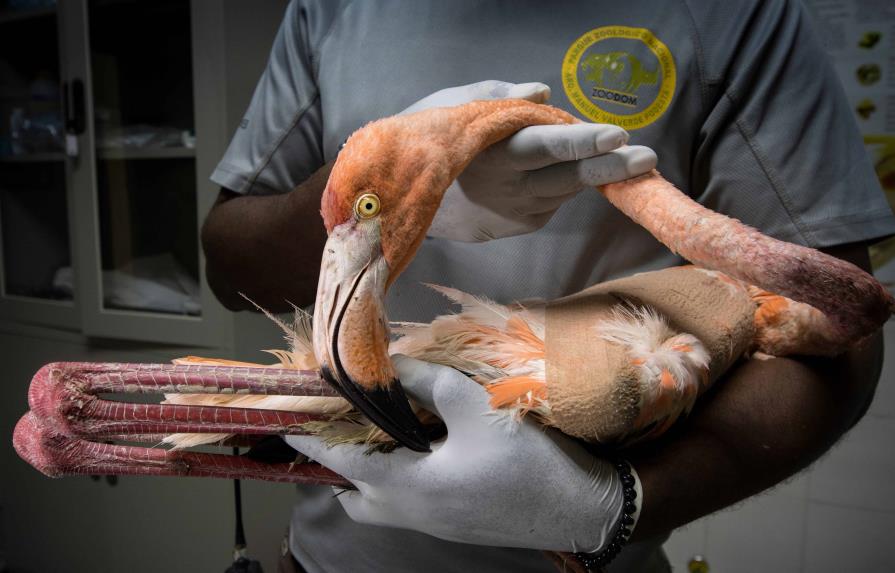 Source: National Zoo
The loss of the habitat of the Caribbean flamingos due to the presence of human beings or their trade for the beautification of environments has placed this species in danger since it registers a very vulnerable reproductive condition in the Dominican Republic. The warning was made by Indira Sánchez, a Wildlife inspector, from the Biodiversity Directorate of the Ministry of the Environment, within the framework of the launch of the "Rescate Rosado" program, which seeks to reintegrate these specimens into their natural habitat. At the event, the authorities reported that the project's first stage includes joint work with the country's hotels, which have around 300 specimens of Caribbean flamingos in captivity.
"The process of the Rescate Rosado alliance will be initiated by the hotels. They will give us the flamingos, we will remove them and take them to quarantine at the National Zoo. There they will be retrained in flight, how to eat, human contact will be avoided, and tests will be carried out to guarantee their health," Sánchez said. The project, in principle, provides for the rehabilitation of 200 flamingos that were in captivity to discourage trade. Sánchez indicated that, after the quarantine, the specimens will be released in a distribution area that will not be published to prevent unscrupulous people from recapturing them.
During the act, the Vice Minister of Protected Areas and Biodiversity, Federico Franco indicated that the only important resource that the country has to guarantee its main economic income is natural capital.