Former senator of La Altagracia, Amable Aristy Castro, dies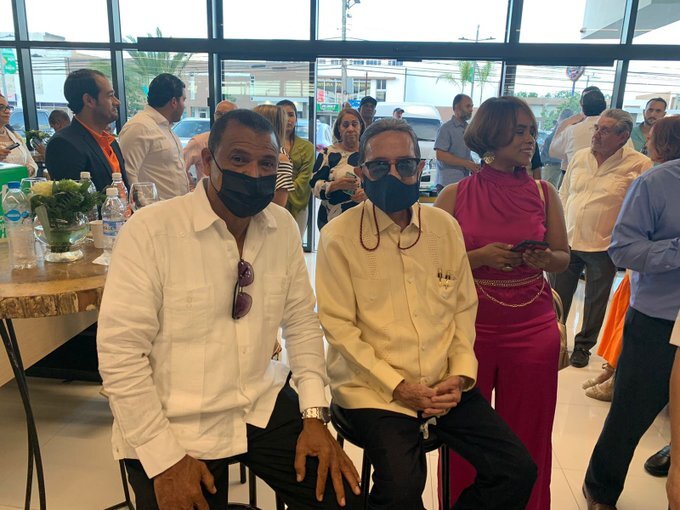 Source: Twitter
Amable Aristy Castro, a former senator for the Social Christian Reform Party (PRSC) in the province of La Altagracia, died on Sunday as a result of a cardiac arrest. The former congressman was at the inauguration of a shopping center in the Plaza Marlin Shopping Center. The bishop of La Altagracia, Jesus Castro Marte, shared the news of Aristy Castro's death on Twitter with a heartfelt message. Monsignor Jesus Castro Marte, bishop of the diocese of La Altagracia, described Aristy Castro as a distinguished citizen and exemplary servant. "Don Amable Aristy Castro prioritized his Higüeyano status above all else. Citizen of distinction and consummate servant. His death is cause for mourning! Rest in peace, serviceman and provincial identity! " When he learned of the politician's death, he posted on Twitter.
Castro was active for a large part of his political career in the Social Christian Reformist Party, faithful to its leader Joaquín Balaguer. He left that organization in one of the constant splits suffered by the Colorado party, annoyed by the path followed by the organization in supporting the Dominican Liberation Party for the 2012 elections. For those elections, he supported Hipólito Mejía and the Dominican Revolutionary Party, who ultimately lost the elections.
In 2015 he took control of the Liberal Party, a structure that he later changed its name to Liberal Reformista. With that party, he presented himself as a senator again, in the 2016 elections, and won backed by the PLD. He also supported the re-election of Danilo Medina in those elections. On Sunday, to everyone's surprise, he died at the Perozo Clinic, in his native Higüey, where he received medical attention. The Cacique de Higüey was 73 years old at the time of his death.