Las Mercedes, in Los Alcarrizos, between silence and fear before the threat of "Los Papo Trenzas"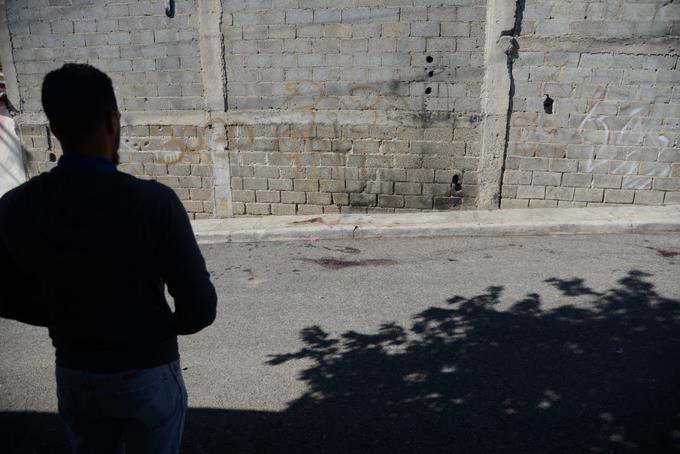 Santo Domingo. DR
"I don't want to talk, later they'll involve me for that," are the words of several residents of the Las Mercedes neighborhood, in the municipality of Los Alcarrizos, days after the death of several members of the criminal gang "Los Papo Trenzas" and before the circulation of audio threatening a shootout this December 24 and 25, in that locality.
In an atmosphere of loneliness and suspense the 4th Street of Las Mercedes sector was in an atmosphere of loneliness and suspense hours before the Dominican families sat at the table to enjoy the Christmas Eve meal, as Listin Diario was able to confirm during a tour of the place.
According to a Whatsapp voice note disseminated on social networks, on December 24 and 25, the criminal group would execute a massacre of people in the sector.
"They are going to show the police who they are what they know," someone is heard saying in the audio.
This Saturday, upon arriving at 4th Street, where the exchange of gunfire occurred days earlier, the road was quiet. The Christmas festivities seemed not to reach the houses where it was notorious for seeing citizens doing activities typical of a normal day.
"Those people are gone; all that is full of soldiers around there," said a person who did not want to be identified.
Most of the residents of Las Mercedes refused to talk about the events, to the point of avoiding meeting with reporters from this media.
Law enforcement agents were on the roads to prevent and protect the citizens from the alleged killing.
Likewise, the inhabitants affirmed that the police components are aware of the exact location of the establishments where they distribute and sell narcotics.
"The police finished with that point, but there are still many more," expressed a food vendor.