At least 5 flights affected between the Dominican Republic and the United States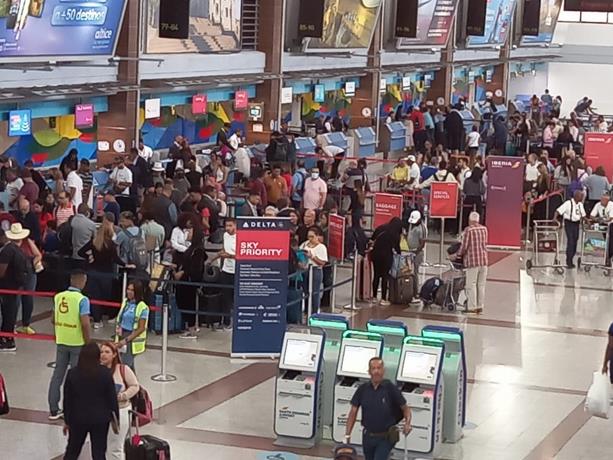 Dominican Airports XXI (Aerodom), reported that at least five flights have been affected by winter storm Elliot in the United States, which were scheduled to depart or arrive at Las Américas Airport, José Francisco Peña Gómez.
The company explained that three of the affected flights are from JetBlue, Spirit airline, and from United with scheduled origin or destination to Orlando, New York and New Jersey. On the 24th and 25th there were two cancellations in the AILA connection with Puerto Rico and New York, also from JetBlue. While at the airports of Puerto Plata and Samaná, five other flights were affected on December 23, as well as on Christmas Eve and Christmas.
Those flights had to connect with the Canadian cities of Quebec, Montreal and Toronto, of the airlines Air Transar, Air Canada and Westjet. The situation caused dozens of travelers to be stranded at national airports such as in the United States, waiting for the weather to improve and flight operations to resume. Aerodom recommended that affected passengers first contact their travel agent, or the staff of the airlines in which they would travel before going to the airport to contact the status of their flight and avoid inconvenience.