Authorities occupy two rifles and hundreds of ammunition in a box of food that arrived from the US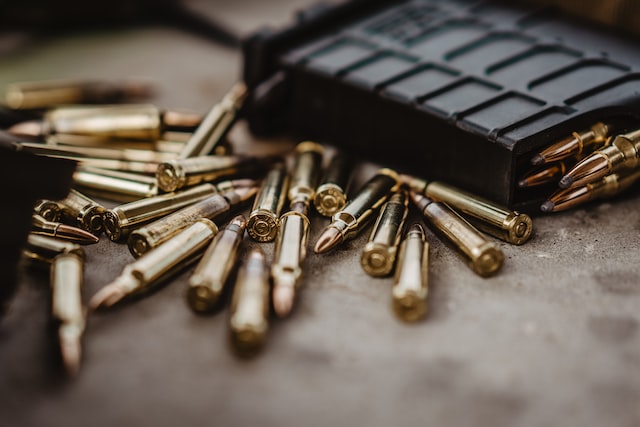 According to the National Police, they seized two rifles, ammunition, and other items from a box sent from Lawrence, Massachusetts, in the United States. According to the institution, two rifles, 950 5.56-mm caliber capsules, ten chargers, a telescopic sight, and a P-80 brand sniper were seized in collaboration with the General Directorate of Customs and the Public Ministry, all of which were camouflaged with necessities. The Special Division for the Investigation of Transnational Crimes (Deidet), a division of the Central Investigation Directorate (Dicrim), received information that a box from that US city had arrived at the Port of Eastern Haina, sent by a person who has already been identified and addressed to a resident of San Pedro De Macoris, the report states.
The note states that when the box was X-rayed, it was discovered to contain several firearms, so the aforementioned agencies seized the case to prosecute those involved. Customs and Public Ministry officers went to the aforementioned province to carry out the arrest and search warrants No.2022-TAUT-04972 and No.2022-TAUT-04973, where the cargo was opened in the presence of a resident in the house, detained for investigation purposes, and the aforementioned weapons and ammunition were discovered.
The institution reported that the seized data storage devices will be taken to the National Institute of Forensic Sciences, while the seized weapons will be sent to the Public Prosecutor's Office so that rigorous processes are carried out in the Scientific Police and the detainee will be brought before the courts.