Two planes collide without casualties at JFK airport in New York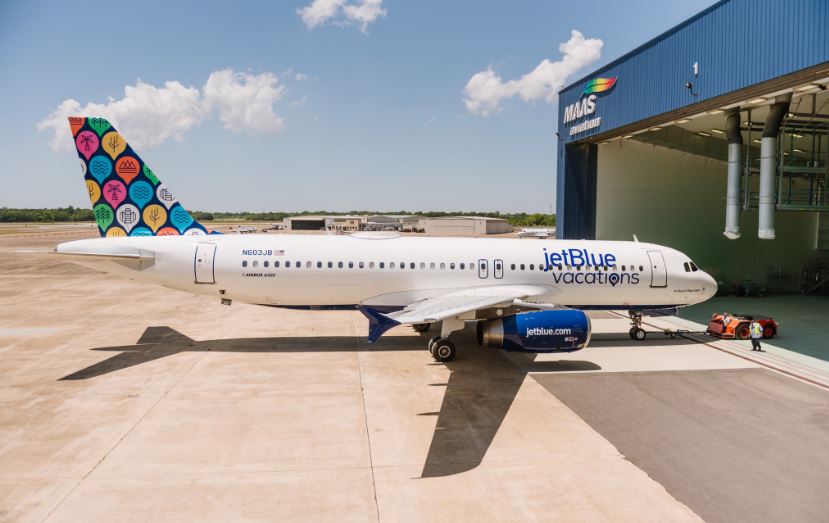 Source: EFE
The Federal Aviation Administration (FAA) is looking into a new incident that occurred on Wednesday, in which a JetBlue plane on its way to Puerto Rico from New York collided with the tail of another JetBlue plane that was parked and empty at John F. Kennedy International Airport. According to local media, the incident occurred when flight 1603, which was bound for the Luis Muñoz Marin airport in San Juan, backed away from the boarding gate at around 7:00 a.m. local time (noon GMT). No injuries were reported.
Both Airbus 320 aircraft were taken out of service for inspection, while passengers on Flight 1603 were transferred to another plane. The FAA is investigating the second incident at the same airport in a week, after two planes preparing to take off nearly collided last Friday when an American Airlines plane crossed the runway just as another Delta plane was accelerating for takeoff. According to available information, Delta Flight 1943 aborted its takeoff when air traffic controllers noticed an aircraft entering the runway and managed to stop about 300 meters away.
The Delta flight, carrying 145 passengers, was destined for Santo Domingo and was delayed until the following day, whereas the American Airlines flight, bound for London, took off that same night and arrived safely in the British capital.