Villa Liberación treatment plants are sources of contamination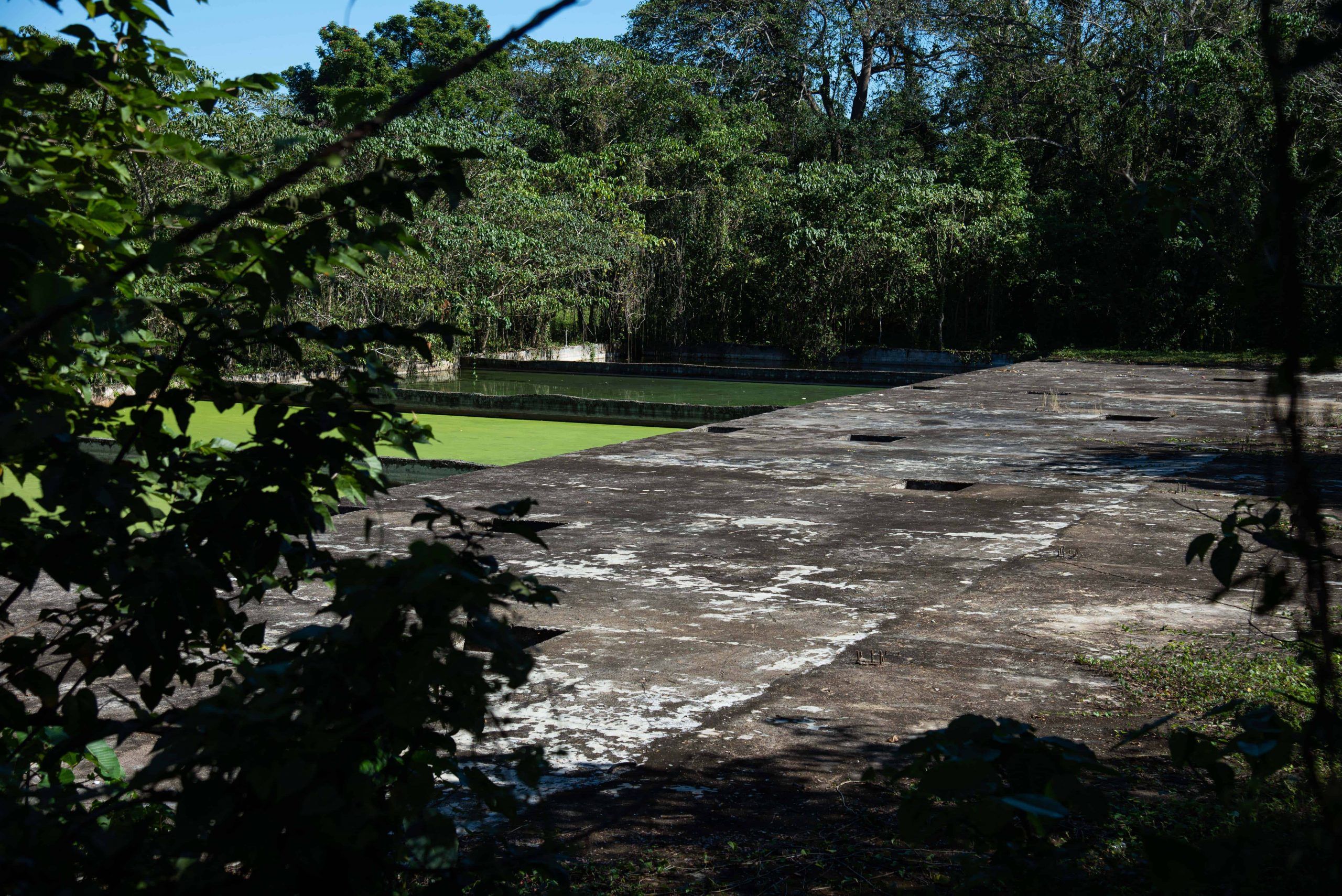 Source: Diario Libre
The two wastewater treatment plants started by Hipólito Mejia's (2000-2004) and Leonel Fernández's (2008-2012) governments in the Villa Liberación sector of Santo Domingo Este are still not operational because they were never completed. Two "white elephants" that cannot be used by a population of 7,000 families and have become a source of contamination for the residents of Villa Liberación, where a cholera outbreak has been declared and at least five people have died. Ruins of what was to be the plant to treat sanitary waste from part of the sector can be found in the Colina del Oriente II neighborhood. Old decanters, where liquids must have been stored, are now empty spaces where liana branches climb on all sides, transforming the space into a green leaf platform.
For years, the pipe that should have been discharged in the location was covered, and what was done was to channel pipes through the facilities, and fecal matter, urine, and other liquids were discharged directly into the Ozama River without any type of treatment. According to Leonardo López, president of the Colina Oriental Association of Neighborhood Councils, the plant began construction during the administration of former President Hipólito Mejia but was never completed. The plant only worked halfway for about three years, and since then, some engineers have received a while of quantifications to finish it. Still, the work did not progress until the project was abandoned entirely, he said, adding that even the soldiers who were in charge of the work were withdrawn.
Only the lagoon's masonry works and the building where the caretakers lived remain. Doors, ironwork, furniture, grilles, and the entire waste treatment system that had been installed up until that point were all stolen. "The pipe is clogged every 20 meters, and cholera does not affect Villa Liberación, El Tamarindo, El Almirante, Sabana Pedida, Los Mina, or even the Caribbean Sea," says the community leader.