Digesett and Fenamoto decide to speed up the delivery of impounded motorcycles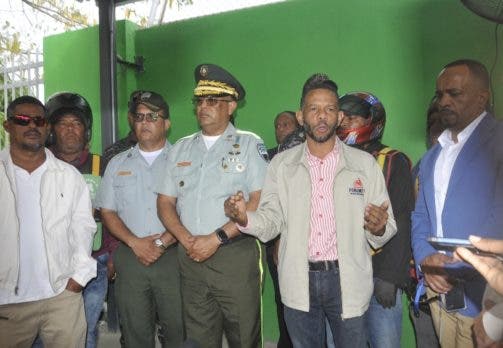 Press conference at Digesett,
The Director General of Transit Safety and Land Transportation (DIGESETT) Brigadier General Ramón Antonio Guzmán Peralta and the National Federation of Motorcyclists (FENAMOTO) decided to organize the process of documentation, reception and delivery of motorbikes that have been formerly retained for a traffic infraction.
Oscar Almánzar, president of FENAMOTO highlighted the commitment shown by the DIGESETT, since what was in place was a real mess and a mafia.
In a joint press conference at the Vehicle Retention Center, known as "El canódromo", General Guzmán Peralta showed the advances in this place, for the reception of documents, the organization and the delivery of the motorcycles.
He also showed the preparation of a waiting area for the owners of the motorcycles to wait in a dignified manner for the delivery while the documentation for the final delivery is being processed, purified and verified.
Oscar Almanzar, president of FENAMOTO, informed that there were many complaints from its affiliates about the slowness in the delivery of the motorbikes to their owners once they were taken to the holding posts.
He appreciated that General Guzmán Peralta listened to the complaints about the irregularities being committed and decided to go with FENAMOTO to the old dog track to put an end to unhealthy practices once and for all.