President leads the celebration of the XXVII edition of the National Youth Award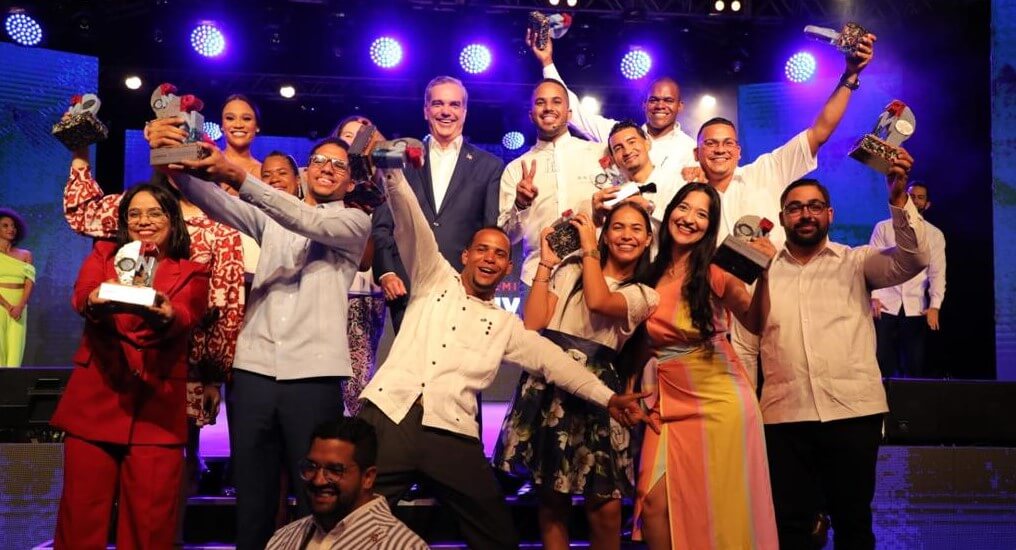 The Ministry of Youth celebrated the twenty-seventh edition of the National Youth Award, which this year was dedicated to "Creativity, Art, and Culture," with President Luis Abinader in attendance. The National Youth Award ceremony was held in the Colonial City's Plaza España. The president stated that the award recognizes Dominican talent and creativity. "Young Dominicans have always demonstrated drive, energy, joy, and hope for a better country. "I have always believed in the overwhelming power of this country's youth," said President Abinader. With the caliber of young Dominicans, the President believed that the country's present and future were secure.
He insisted that this government has been working with concrete actions since its inception, highlighting all of the extensions of the Autonomous University of Santo Domingo (UASD) that are being built in the country's various provinces. He also valued the ITLA centers being built and the Technological Training Institutes (INFOTEC). He stated that the country is becoming more transparent and that he wants young people to go to the State to serve seriously. He assured that entrepreneurship fairs and school mobility would be supported in the future.
"It seeks to favor young people so that they believe they have the opportunity to pursue. "What matters is that the youth believe in their country and are confident," said the president. Rafael Feliz, Minister of Youth, emphasized the institution's recent investment of more than RD$249 million in support of 23,278 young people across the country. He mentioned the Agentes de Cambio and Idelisa Bonnelly scholarship programs, which have benefited 3,096 young people with a total investment of more than 200 million pesos, and the Laboratories for Entrepreneurship and First Employment Policies for Youth, which have a total attendance of 9,374 people.
Similarly, he mentioned the Youth Educational Support Program, which benefits young people with diverse abilities, excluded groups, young single mothers, athletes, and artists, allowing dozens of deaf young people to attend university for the first time in history. The programs "My Neighborhood Has Talent," Capacitarte, Ecojuventudes, and Juventudes Integrales were launched; another 50 modern buses will be donated to student associations; and a historic debt with more than 28 universities for more than RD$278 million will be settled in the coming weeks.