Closure of Mirador Sur avenue: more than a year and nobody knows anything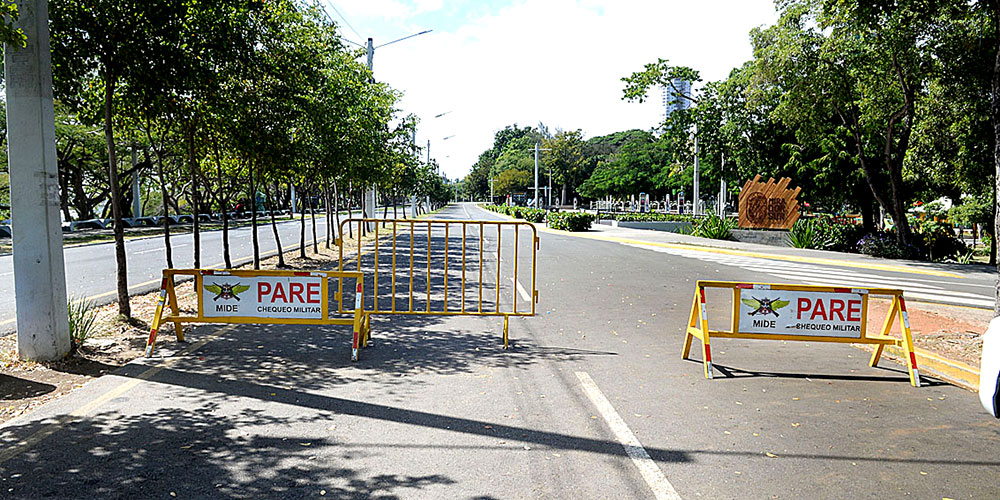 Source: External
Even though there has been no official version of its closure for more than a year, Avenida Mirador Sur, de la Salud, or Paseo Freddy Beras Goico, remains pedestrian, although it is used by few passers-by during the majority of the day and night. The National District City Hall (ADN) and the National Transit Institute and Ground Transportation (Intrant) have not provided convincing explanations for this irrational measure, which keeps an important road connecting Jiménez Moya and Luperón avenues east-south idle. The layout is available in two variations. The first, according to a statement published on the National District Mayor's Office's social networks on July 21, 2021, indicates that both Avenida de la Salud and the Nuñez de Cáceres esplanade would be conditioned for the enjoyment of users who do physical activities.
The statement also stated that the avenue would be gradually conditioned so that it could be used for running, skating, and cycling to avoid accidents on internal roads. "We would like to inform the public that Avenida de la Salud will remain closed for vehicular traffic until the asphalting work is completed," the Mayor's Office said on Twitter on October 7, 2021. Since September 26, when the paving began, until today, Avenida de la Salud has been closed to road traffic 24 hours a day, seven days a week for a year and four months, and it remains so. a road that previously served as relief for the surrounding avenues, particularly its parallel Anacaona, which is congested at times, from 9:00 a.m. to 4:00 p.m., and then from 9:00 p.m. onwards.
The person in charge of communication for the ADN, Elizabeth Mateo revealed that at the end of the asphalting day, it was ordered that it remain closed, as part of a "pilot plan" in which studies are carried out, not specified, to determine whether or not they will reopen traffic at certain hours of the day. "ADN and Intrant ordered the closure at the time and studies have been carried out on this issue. "The most definitive decision on its opening will be made once the studies are completed," Mateo explained.