Abel: bill shows the feeling of treason against the homeland that lives in the Palace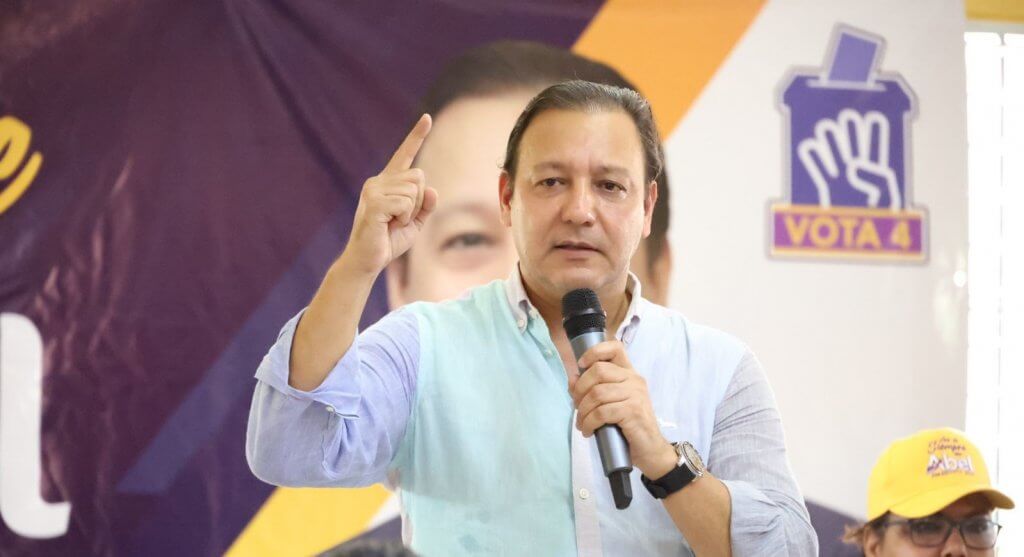 Abel Martínez classified as "high treason" the comprehensive bill on human trafficking, exploitation, and smuggling of migrants quietly deposited last December by the Executive Branch in the National Congress. In this sense, the presidential candidate of the Dominican Liberation Party assured that said the bill is a clear attack against the sovereignty and stability of the State, whose purpose would be to protect and openly accommodate illegal immigration, taking into consideration the deep crisis and instability in the neighboring country of Haiti, and also described the attempt as submission by the Government to pressure from international organizations to impose their anti-democratic agenda to the detriment of our country.
"They are telling us that millions of Haitian citizens simply by admitting that they are victims of trafficking or illicit trafficking, without prior investigation, will be able to acquire additional rights and privileges to those already established in the framework of International Humanitarian Law for this type of case; privileges, moreover, that the Dominican State will have to guarantee, to the detriment of Dominicans who will have to pay more taxes, while we see our sovereignty and Dominican identity languish; And I wonder: what is this government playing at?" Martínez questioned through a press release.
The former president of the Chamber of Deputies stressed that in order to guarantee health, attention, and solidarity with any national or foreign citizen who is a victim of this scourge, it is not necessary to "said legislative monstrosity", which even claims to be much more guaranteeing of rights with foreigners than with the same Dominicans.