Japan donates four garbage compactor trucks to the National District Mayor's Office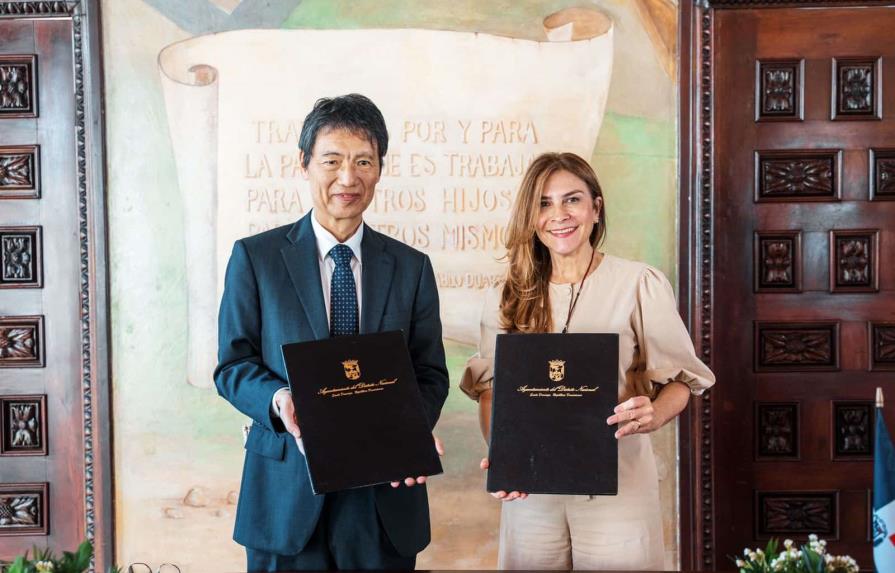 The Mayor's Office of the National District (ADN) received a donation of four garbage compactor trucks from the Japanese government on Wednesday, with the goal of improving waste collection in the Dominican Republic's capital. According to a press release, this donation was formalized with the signing of a Non-Reimbursable Economic Cooperation agreement for the sum of 146,045 dollars, which is approximately 8 million pesos. The signing was headed by Mayor Carolina Mejía and the Japanese ambassador to the country, Takagi Masahiro.
The note emphasizes that compactor trucks allow the council's operations to be carried out more efficiently because they collect a greater volume of waste in the same amount of time than a conventional truck. At the same time, by carrying the waste in trucks equipped with compactor boxes, the risk of light waste leaking on the routes is reduced and they allow the capture of the liquid portion that is generated from the waste, "in such a way that the spaces of the communities are not being contaminated of the".
"It is a great pleasure for me to have been able to sign the agreement of a very important project for the well-being of the citizens of the National District because it will serve for efficient garbage collection, which will have very significant benefits for a cleaner city," Ambassador Masahiro said. Mayor Carolina Mejía said that "these four compactors will be very helpful to the city of Santo Domingo. The collection of waste to achieve a cleaner, more orderly city has a positive impact on the life and health of the citizen".