Vietnam Foreign Ministry willing to support International Abinader campaign in favor of Haiti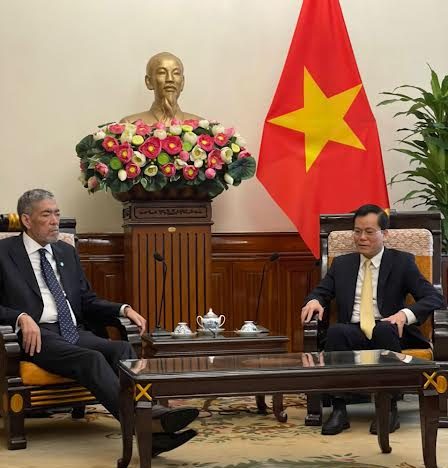 The Foreign Ministry of the Socialist Republic of Vietnam would be willing to support the campaign developed by President Luis Abinader in search of the international community to help Haiti face the difficult economic, political, and social situation that affects them. The statement was made by the Deputy Minister for America, Ha Kim Ngoc, at the request of Miguel Mejía, general secretary of the United Left Movement (MIU) and Minister for the Regional Integration of the Dominican government, during a meeting held at the Ministry of Foreign Affairs in Hanoi. The Vietnamese Vice Chancellor welcomed very positively all the proposals and suggestions of Mejía on the subject and promised to present them and support them before the corresponding instances of the Foreign Ministry of his country.
In that sense, he favored that Vietnam supports proposals in favor of Haiti in organizations such as the United Nations and UNESCO as well as in any other instance where they are represented. At the Mejía meeting, he highlighted the great efforts made by the Dominican Republic in favor of Haiti, even dedicating a very important part of the health budget to go for the benefit of numerous parturient women who constantly cross to give birth in the national territory. "We have done too much and we continue to do in favor of Haiti, immersed in an extremely chaotic situation but we cannot do it alone," said the political leader and Dominican government official.
Also, Ha Kim Ngoc hosted the proposal for the creation of a Dominican-Vietnamese mixed commission that fosters large investments of businessmen from this country in the Dominican Republic, as well as exports in both directions, which contribute to national development and the creation of positions of jobs for the Dominicans. Vietnam has large companies internationally recognized for their quality and high technological levels in the areas of construction, motoring, and telecommunications.