This February 27, Navy ships will parade in the waters of the Caribbean Sea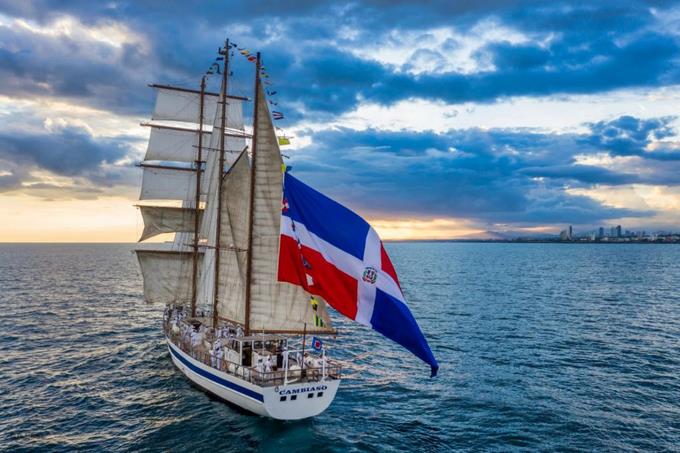 The Dominican Republic Navy (ARD) will deploy its fleet of ships in the waters of the Caribbean Sea this coming February 27, to demonstrate its capabilities to protect and safeguard sovereignty at the country's maritime borders. On Monday afternoon, the Training Ship, "Almirante Juan Bautista Cambiaso", an instruction cruise ship for midshipmen and cadets from the three military forces and the Police, will unfurl its sails to navigate the sea along the coast near George Washington Avenue, where the parade will be held.
The emblematic ship will be accompanied by the Coast Guard "Altair" GC-112, "Orion" GC-109, "Canopus" GC-107 Swiftship class, "Centaurus" GC-111 and the "Procion" GC-103, "Bellatrix" GC -106, "Capella" GC-108 Seaward Class, which with its crew on board will show their skills in the field of humanitarian aid, evacuations, coastal surveillance, the fight against drug trafficking and custody along the entire coast. The Almirante Didiez Burgos Pa-301 multipurpose high-altitude patrol ship, used by the Navy as a logistics ship in strategic missions for national defense, will also be on display.
Together, all the ships help combat threats such as illegal migration, piracy, and organized and transnational crime, as well as search and rescue, humanitarian assistance, and disaster mitigation.