Metro service between Joaquín Balaguer and Centro de los Héroes to be suspended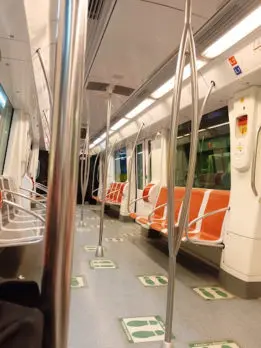 The Office for the Reordering of Transport (OPRET) clarified that the rest of the Metro-Cable Car Integrated Transport System will function as usual.
SANTO DOMINGO – The Office for the Reorganization of Transportation (OPRET) today informed Santo Domingo Metro users of a partial suspension of service this Monday, 27 February, on the section from the Joaquín Balaguer station to the Centro de los Héroes station due to scheduled maintenance.
Opret explained that taking advantage of the National Independence Day holiday, where the demand of users is much lower than usual, it will be carrying out maintenance works to optimize services.
In that sense, the stations that will be intervened from 6:00 a.m. to 10:00 p.m. on Monday, February 27, will be the following:
● Joaquín Balaguer Station next to the Ministry of Education (It will be available for disassembly and reassembly in the south-north direction).
Amín Abel Hasbún Station next to the Autonomous University of Santo Domingo (UASD).
Francisco Alberto Caamaño Station near Abraham Lincoln Ave.
Centro de los Héroes Station near Jiménez Moya Avenue and Independencia Avenue, the final destination of Line 1.
This maintenance day is part of Opret's commitment to guarantee a safe and efficient service to Dominicans. The institution is grateful for the understanding of the citizens who use this transportation system daily.