Academy of Sciences estimates it will take 15 to 30 years to recover the Valle Nuevo forest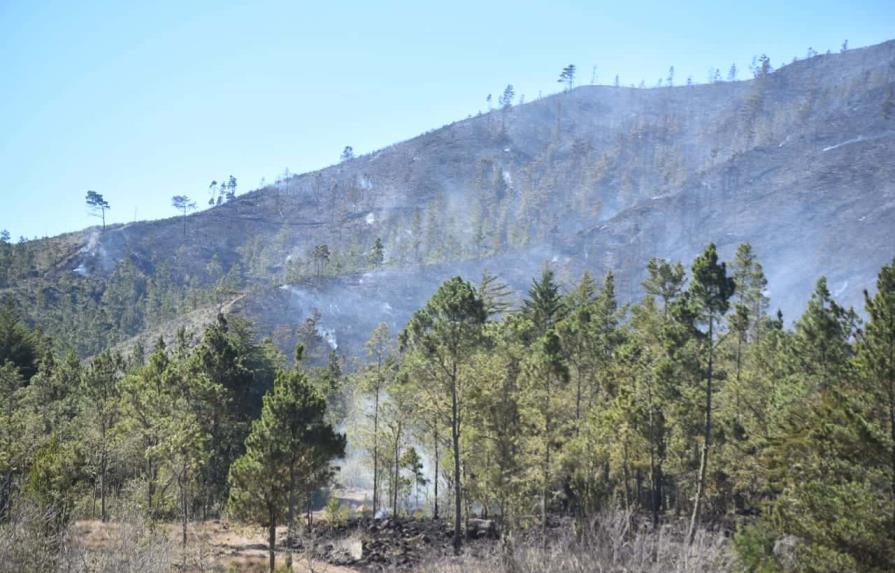 The Academy of Sciences of the Dominican Republic (ACRD) estimated this Sunday that it will take between 15 to 30 years to partially recover the forest destroyed by the fire in Valle Nuevo, which was already controlled by more than 150 men. In a statement, the ACRD reported that the institution's scientific community is dismayed by what has happened in this area, where the damage in terms of biodiversity, water, climate, and ecosystem stability is invaluable. The agency proposes to prohibit the practice of slashing and burning throughout the country, as a method of cleaning land for cultivation in the mountainous areas of the country. The Ministry of the Environment should not issue permits for controlled burning, as has been the custom in pine forests and mountainous areas.
The agency pointed out that the recent fire is equivalent to that of July 1983, in which 55,000 pine tasks were burned in three days. He states that there is enough experience and technical documentation to demonstrate this terrible reality. Seven specialists from the Food and Agriculture Organization of the United Nations (FAO) and the national counterpart documented the Valle Nuevo forest fire in 1983.