The Dominican Republic ranks third in Central American countries with the most drug seizures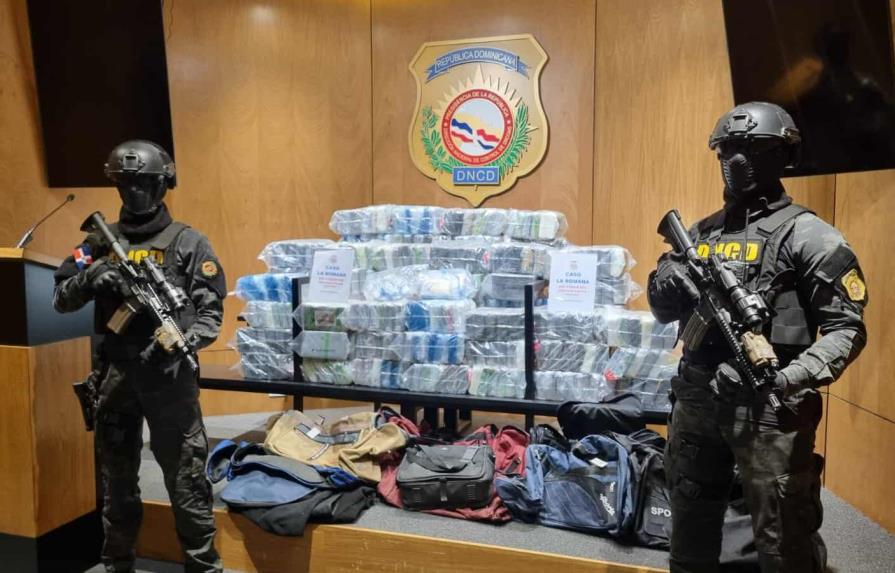 The International Narcotics Control Board (INCB), in its annual report, placed the Dominican Republic in the third Central American country with the most cocaine seizures in 2021 after restrictions due to the COVID-19 pandemic. First place was obtained by Panama, which seized 117 tons of cocaine in 2021, 48 tons more than in 2020, followed by Costa Rica where more than 44 tons of cocaine hydrochloride were seized, the highest figure in the last 30 years, and in third place the Dominican Republic where 19.1 tons of cocaine were seized.
"Seizures of large quantities of cocaine reported by several countries in the region point to a sharp increase in drug trafficking after the relaxation of mobility restrictions imposed during the COVID-19 pandemic," said the report presented in Vienna. The INCB's explanation is that despite the fact that cocaine production continued during the restrictions imposed to stop the pandemic, the drug only began to move in large quantities once the limitations on mobility ended.
The report notes that Central America continues to be a transit route to both North America and Europe, a situation facilitated both by its geographical location and by "the fragility of its government institutions."