"There are no opportunities here… I want to leave," said a teacher who died on an illegal trip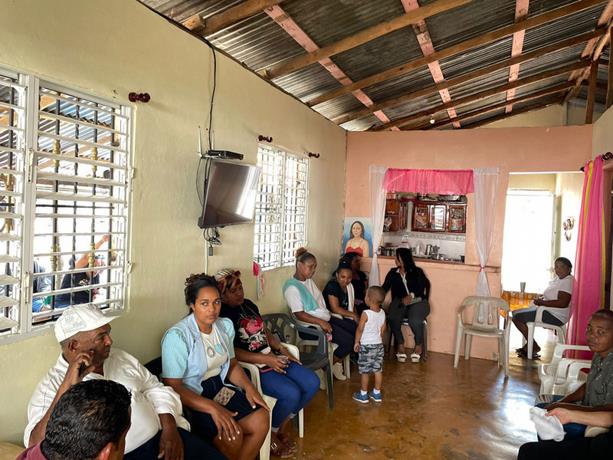 "Dad, here I am not going to give you what I want to give you, here there are no opportunities; I want to leave", was what Jacqueline Hiciano, one of the victims identified on Saturday in the shipwreck off the coast of Puerto Rico said. In a town in Villa Riva, uphill through streets ruined by obvious interventions, she lived with her two children. Jacqueline Hiciano Pichardo, 42 there were rumors of boats leaving for another country. It was in one of these that she left last Wednesday for Puerto Rico together with more than a dozen people, who longed for "a better future." The day she left, she left without saying a word.
"I don't want to talk about it, it makes me feel impotent, a woman with clear ideas, who got her degree, left because in her country she can't get a good job," said Hiciano with tears in his eyes, he last saw his daughter last Tuesday. "Cheerful, always smiling; loving, good mother, good daughter ", her father described her also alleging that her main concern was helping her children and her mother. She had graduated from the Open University for Adults (UAPA) and more than once competed to serve her country by teaching, taking the occasional disappointment in the process. "She said that she could not bear to see her mother needing to go to the doctor and not to go, due to lack of resources," he says, adding that her mother suffers from diabetes and osteoporosis, which is why the need for medication.
In this boat that capsized, in addition to the death of Jacqueline, the death of Raudy Antigua Durán and Diana Carolina Lopez Rosario, residents of El Mango de Las Coles and Guaraguao, respectively, was also confirmed. According to unofficial data, the castaways were traveling aboard a yacht that suddenly filled with water, without giving the occupants time to react because they were inside the cabin. "Part of the blame falls on the lack of opportunities our young people have," laments Mr. Hiciano, with a broken voice, maintaining that he lost his daughter, after she drowned "in search of better luck being a professional," since she could not find them in her homeland.