Design Week Dominican Republic 2023 is inaugurated, a country brand proposal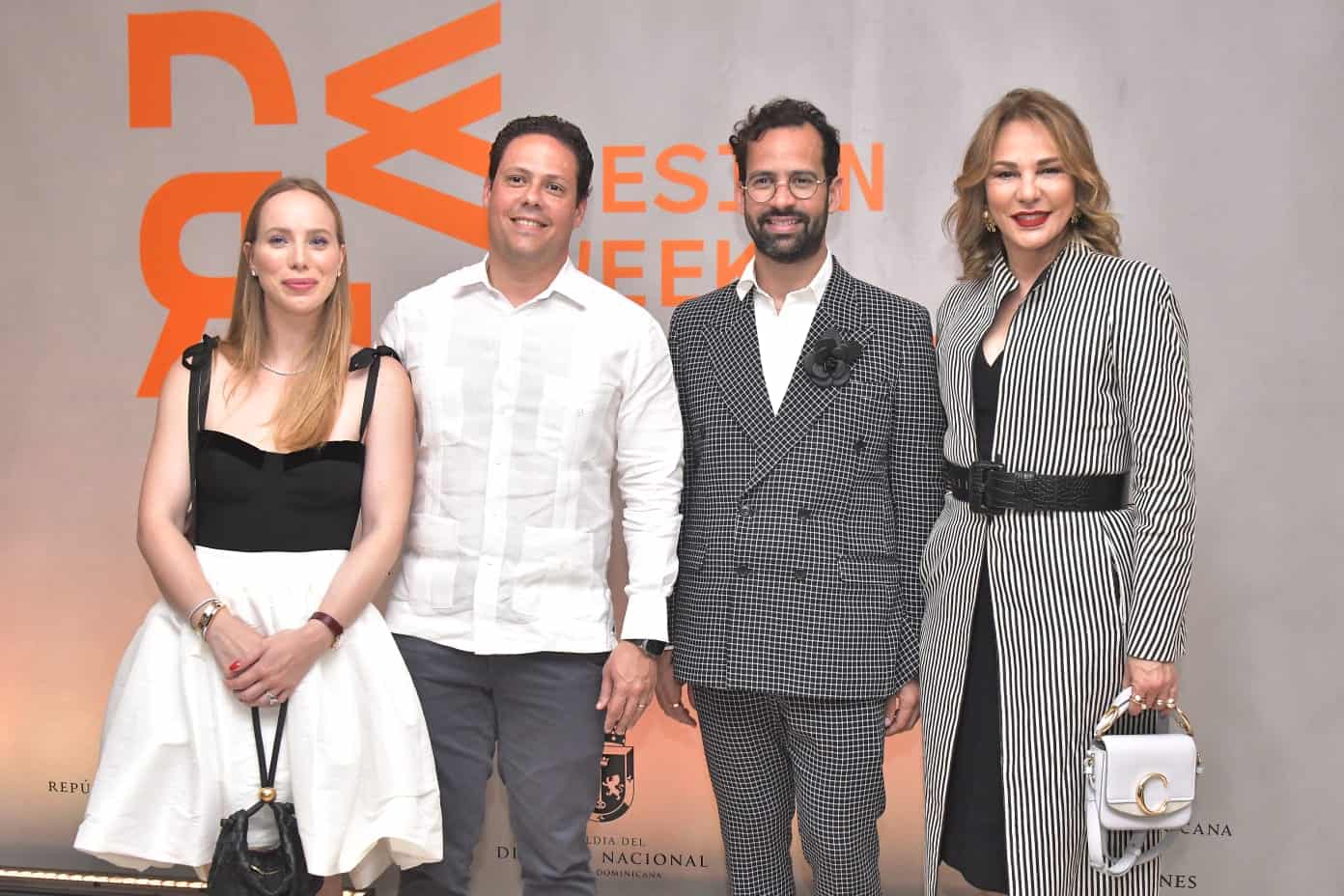 Talking about fashion is talking about identity, this is how it was lived at the inauguration of Design Week RD 2023. This platform, created by the designer Jorge Brown, is a commitment to "make visible and value creative identity as a country brand", celebrating the growth of the sector and its impact at a national and international level. On this occasion, the Fray Antonio de Montesino Monument was the setting chosen to inaugurate this edition that highlights Dominican fashion. The event was attended by important personalities from politics, fashion, and communication, including the Vice President of the Dominican Republic, Raquel Peña, Carlos Bonilla, the Minister of Housing and Buildings, and the Minister of Culture, Milagros Germán.
Design Week RD 2023 seeks to reconnect the origin of Latin American culture and this year it returned to its origin using the streets of the Colonial City so that design is the axis and brand of this metropolis until March 19, showing the proposals of designers from reference, emerging and innovative bets in the national and international industry that seek to redesign the world. Under the framework of DWRD week, the attending public will enjoy the First City of America, local talent, fashion, architectural design, interior design, industrial design, crafts, and hundreds of contemporary works of art in curated sections, presenting outstanding programs of national and international galleries meticulously chosen for artistic enjoyment. The inauguration was attended by international speakers, Adriana Cisneros, Sofia Perazzo, Ana Mombiedro, Kai Diederichsen, Juan Carlos Baumgartner, Kathylka González, Mies Anderson, Marwan Al Sayed, Ginger Wang, Caroline Corbin, Andrea Cesarman, Tomás Vera, Ana Ma. Fríes , Rafael Freiré, Mónica Sordo, Carolina Figueredo, Caterina Licitra, Maurizio Bianchi, Fernando Laposse, Christian Mohaded, Andrés Aybar, Karim Rachid and Hernan Arriga.
"The design week in the Dominican Republic, Design Week RD, was born with the purpose of connecting more as a country and as a union, exposing ourselves internationally. An initiative that intends to contribute to the development of the Country Brand, strengthen the Dominican identity, promote our creative industries and create strategic plans that elevate the design and image of the country in the world," said Jorge Brown Cott, executive director, and CCO Design Week RD.