Abinader could cede land in Manzanillo to FERQUIDO, in conflict with the Master Plan and Land Management Plan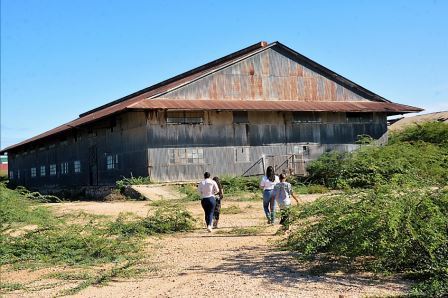 CEBAMDER, the Manzanillo Bay Center for Regional Development, has raised concerns about the possible transfer of 60,000 meters of land to Fertilizantes Químicos Dominicanos (FERQUIDO) by President Luis Abinader. This move would go against the consensus outlined in the Master Plan for Manzanillo, which designated the area as an Environmental Park. According to Frank Valenzuela, president of CEBAMDER, a hearing will take place in the Fourth Chamber of the Land Court of the Real Estate Jurisdiction of the National District this month to review FERQUIDO's request for the land.
Valenzuela revealed that an agreement is awaiting the president's signature, which would transfer the land to FERQUIDO, located at the entrance to the city of Manzanillo. However, the president of CEBAMDER warns that this action would violate the consensus established in the Manzanillo Master Plan, which specified that the land should be used for an environmental park.
Furthermore, Valenzuela emphasized that both the Manzanillo Master Plan and the studies conducted by the Ministry of Economy, Planning and Development (MEPYD) to prepare the Pepillo Salcedo Municipality Territorial Planning Plan classify the land as urban, adding weight to the argument that it should be used for an environmental park.