Four deputies of the PLD were injured in protests that occurred before the Palace of Justice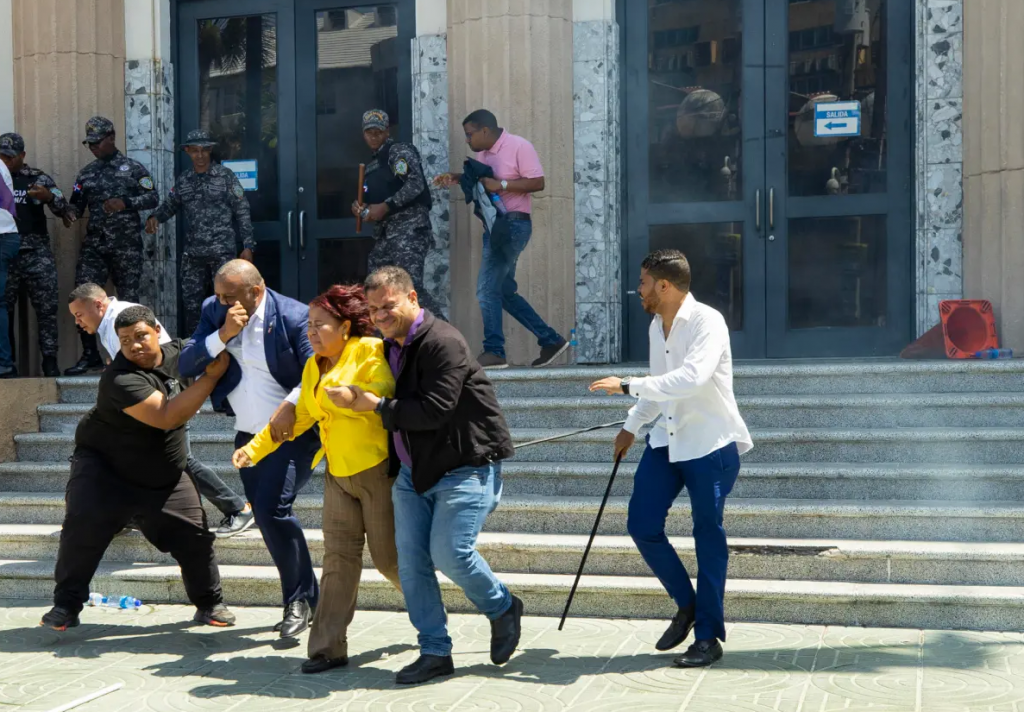 On Monday, followers of the Dominican Liberation Party (PLD) protested the arrest of party members in the Squid corruption operation by throwing stones at the Ciudad Nueva Palace of Justice. This resulted in injuries to four deputies following the police response. Prior to this, dozens of PLD supporters had gathered outside the party headquarters as the leadership read a statement expressing its position on the arrests made over the weekend. Among the 19 detainees are three former ministers of the Danilo Medina administration, including Gonzalo Castillo, the party's candidate for the 2020 presidential elections.
As some protesters headed towards the Palace of Justice, they threw stones at the windows of the judicial headquarters. The security forces, who were cordoning off the entrance, responded by firing tear gas. In the ensuing altercation, four PLD deputies were slightly injured and received medical attention. The deputies asserted that they went to the judicial headquarters to ask about the arrests and were waiting for authorization to allow a commission to pass and talk. They were outraged by the actions of a colonel who works for the Prosecutor's Office, which led to the confrontation.
The PLD deputies announced that they will question the Prosecutor's Office for the mistreatment they received and plan to convey their concerns to the President of the Republic. Deputy Ana María Peña blamed the Dominican president, Luis Abinader, for what happened and warned him that if he wants the PLD on the street, he will get it. The PLD sees the electoral interests of the Government in Operation Squid and plans to call for mobilizations.