Survivor recounts harrowing tale of being lost at sea for 24 Hours in Dominican Republic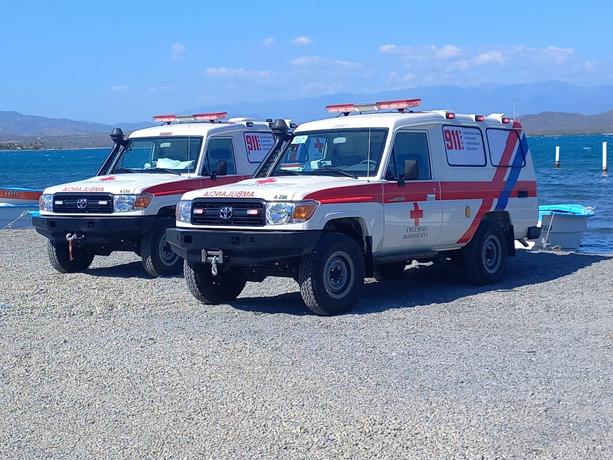 Jesús Natanael Gómez, one of three young individuals left stranded on Monday while attempting to cross Bahía de Las Calderas in the Peravia province, recounts the harrowing experience he endured to reach El Derrumbao beach after spending more than 24 hours in the depths of the Caribbean Sea. Gómez, a 27-year-old electronic engineering graduate from the Technological University of Santiago (Utesa), stated that their journey began at around 1:00 pm when he and his companions, Jerry Botín and José Antonio Lora, jumped into the sea with the intention of swimming across Las Calderas Bay, armed only with a buoy, diving suits, and snorkels.
Initially, they arrived in Punta Salinas with the intention of taking advantage of the warm weather and having a dip, but they decided to swim to the East coast where the hotel zone is situated. Gómez explains that everything went well during the outward swim, but when they attempted to return to Punta Salinas, the change in direction and speed of the wind created difficulties, and they eventually realized that they were lost after approximately 45 minutes of swimming.
With no other option, the trio spent the night in the middle of the sea attached to the buoy that kept them afloat until the following morning when Gómez, the fastest swimmer of the three, managed to make his way to El Derrumbao beach to seek help. He encountered a fisherman who was unable to assist him due to a lack of fuel, forcing him to seek aid in the nearby town.
Eventually, rescuers arrived on the scene, but the search for Botín and Lora continued the following day with the support of the Dominican Area Force and the Dominican Navy. Gómez is presently receiving medical attention at a private health center in the Baní municipality.