Defense, Tourism and National Police announce preventive actions for Easter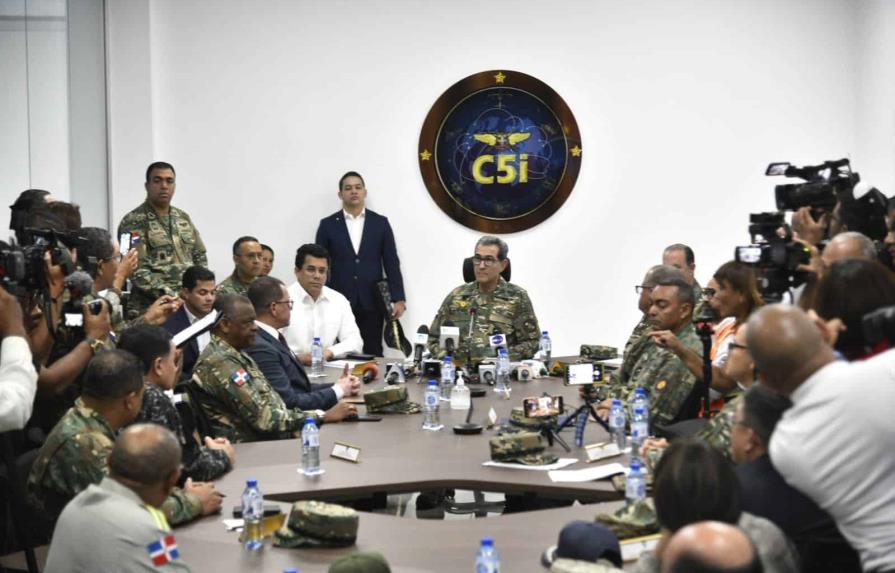 On Monday, the Ministry of Defense, Ministry of Tourism, and National Police expressed their support for the Emergency Operations Center (COE) in the "Awareness for Life Easter Week 2023" operation. Their goal is to prevent and respond to any issues that may arise during the holiday. During a press conference, Minister of Defense Carlos Luciano Díaz Morfa announced that they will collaborate with various institutions, including the Ministry of Tourism, Presidency, National Police, and Civil Defense, to provide support to the COE. Their primary responsibility is to ensure the safety of citizens during their travels and stays throughout the holiday.
To accomplish this, all military personnel will be present on the streets, beaches, and spas, and Major General Eduardo Alberto Then, director of the Police, will supervise a beach visit route to ensure a smooth experience. Minister of Tourism David Collado expressed gratitude for the support from all military agencies that "shield the country's security." The Director of Operations Plans of the Ministry of Defense (J3), Brigadier General Rafael Antonio Núñez Veloz, explained that operational tasks, such as increasing patrols and intelligence presence, will be carried out during this operation. They will also increase the presence of military personnel at tolls and in spas and beaches to provide security and protection.
More than 40,000 members of the National Police and 10,000 Civil Defense volunteers will be deployed throughout the country to ensure safety. All operations are supervised by the Unified Joint Command, led by Commander General of the Dominican Republic Air Force Carlos R. Febrillet Rodríguez. The goal of this operation is to prevent any safety risks to vacationers and tourists on beaches and spas. As a result, the sale of alcoholic beverages and the establishment of tents on beaches are prohibited.
The operation will conclude on Sunday, April 9th, with taxiing carried out by the General Directorate of Transportation and Land Transit (Digesett) on the main highways and highways of the country.