Green Action: impact of forest fires in Dominican Republic has been devastating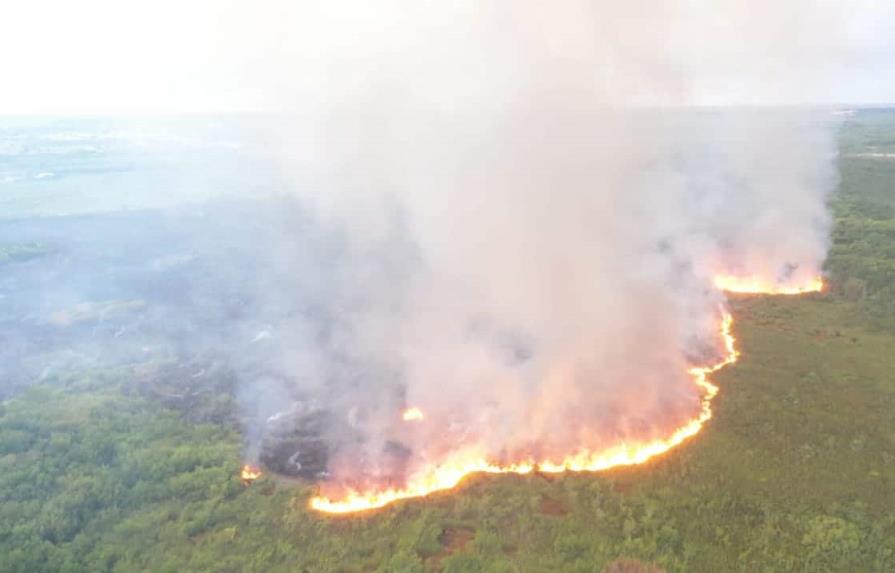 The Fundación Acción Verde has described the impact of forest fires on the forests of the Dominican Republic in recent months as "devastating." The group has indicated that up to March alone, more than 6,000 hectares have been affected. The situation has overwhelmed the capacities of those in charge of preventing and mitigating fires, many of whom are highly trained forest firefighters but who have remained marginalized in terms of actual support for their performance.
The group has urged the authorities to take emergency action to mitigate the problem in the short term. The group suggests that all state security agencies be instructed to enforce Forest Law No.47-18, prohibiting the use of fire in the mountains except in cases, conditions, periods, or areas authorized by the Ministry of the Environment and Natural Resources. Similarly, Acción Verde requested that logging and cultivation in areas affected by these fires be prevented for at least five years.
The group also proposed the gradual recruitment and training of at least 600 new park rangers who must be trained not only in basic environmental issues but also in topics such as self-defense, conflict management, and, above all, fire management and control. This personnel should be distributed in critical areas with regular jobs assigned throughout the year and their use as forest firefighters would be put into practice if necessary.
Acción Verde maintained that it is imperative to "send an accurate and forceful message by legally prosecuting and socially sanctioning those, directly and indirectly, responsible for forest fires."