Haitian Nationals Suspected of Murdering a Married Couple in Neiba, Dominican Republic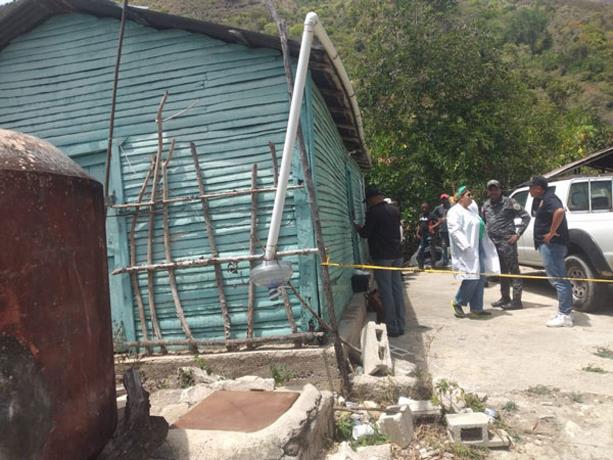 It is reported that the National Police in Neiba are searching for four Haitians suspected of murdering a married couple in the Los Roa section of the Panzo coffee zone in Neiba. One of the suspects is identified only as Osi, who left Los Roa with his family and two others of the same nationality on the night the couple was killed. The Police have also identified another Haitian known as Yefri, who allegedly returned Francisco Cuevas to his residence after he won thousands of pesos at a cockfight.
The couple's motorcycle also disappeared, which reinforces the theory of robbery. The Police have an image of a 5-year-old boy, believed to be Osi's son, from Cuevas Díaz's Facebook account, which was uploaded after the couple's death. The image was forwarded to a journalist by a farmer named Bueno Cuevas, who received information that Osi was searching for a motorcycle in the community of Dos Brazos to return to Haiti when the murder occurred. The Los Roa community is reportedly mourning the couple's death, and Bueno Cuevas has urged the authorities to capture those responsible for the murder.
The bodies of the murdered couple have been transferred to the National Institute of Forensic Sciences (INACIF) in the city of Azua for autopsy, and they will be buried after their wake in the Galván municipality.