"Synthetic marijuana" opens space among Dominican popis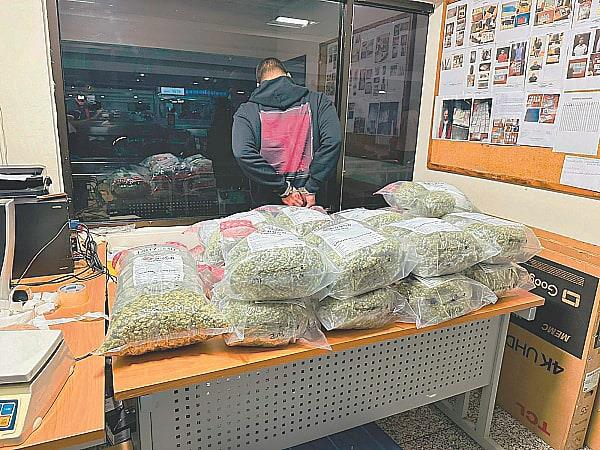 Sources within the National Directorate for Drug Control (DNCD) have revealed that the legalization of recreational marijuana in 21 states of the United States has had an impact on the Dominican Republic, particularly among the more affluent sectors of Santo Domingo and Santiago, referred to as "popis" by society. The DNCD has noticed an increase in the confiscation of synthetic marijuana, a chemical combination that produces effects similar to marijuana, but with worse secondary consequences, including seizures, psychosis, and kidney damage, among others.
Synthetic marijuana is up to five times more expensive than natural marijuana and even two times more expensive than a gram of cocaine, making it a drug for the public with a high purchasing power. The drug is shipped from the United States to the Dominican Republic, and while the main route of consumption is smoking, it is also industrialized in products such as chocolates, lollipops, chewing gum, sweet gummies, and liquids for electronic cigarettes and hookah. The variety of presentations makes it attractive for young audiences and for group parties where a drug can go unnoticed by parents and older adults.
Due to its high value, synthetic marijuana is attractive to drug trafficking structures, which generates concern for Dominican authorities. Recently, structures that also traffic ecstasy, methadone, and other drugs of chemical origin have been hit.