Bus on the Barahona-Santo Domingo route catches fire and affects power lines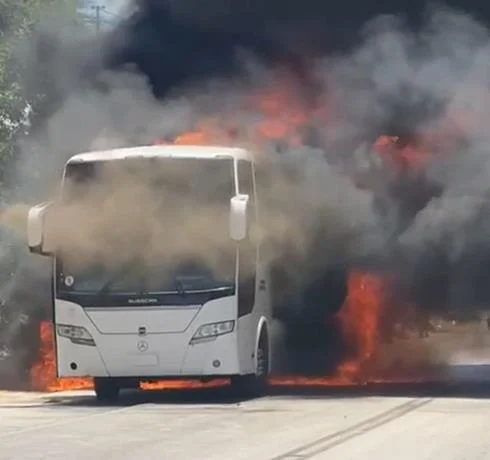 A bus operated by the Barahona Transport Company (Emtraba) burst into flames while en route from the city of Barahona to Santo Domingo. The incident occurred in the El Higuito community, and the cause of the fire is unknown. The bus was being driven by Alejandro Sánchez, and according to an anonymous carrier, there were 46 passengers onboard.
Fortunately, there are no reports of casualties. However, the fire damaged the power line in the area.