Mayor of Comendador managed permission for the triple murderer of Elías Piña to sleep in his house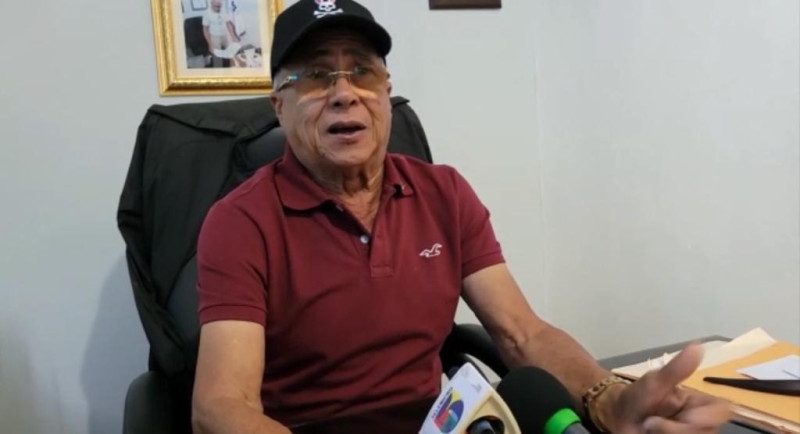 The mayor of the Comendador municipality in the Elías Piña province, José Altagracia Núñez Pérez, admitted that he was responsible for allowing the village mayor who killed three people, including a baby, to leave the detention center and go home every night to sleep. Núñez Pérez explained that he went to the prosecutor's office to arrange for the accused to be able to sleep "at home with his family", and that on Friday, measures were going to be established for the lawsuit against the La Pastilla community mayor, Rafael Félix Cabrera, who had fled after the triple homicide.
"As the mayor, I always went to the prosecutor's office so that they would allow him to be with his family at night, and I had been doing so since the day he was arrested," said Núñez Pérez. He further stated that "we tried to handle it because he hit her for a job that he had paid for and he did not show up to do it."
The tragic incident that occurred early on Friday morning in this border town left three people dead, including two Haitian nationals, Ferneli Michel and Mamen Michel, and a baby whose identity was not obtained. Valancia Desfiló, a 24-year-old Haitian, and 16-year-old Dominican Deisy de la Rosa were also seriously injured, and the perpetrator killed several goats on the patio of one of the residences where the crime occurred. Félix Cabrera remains a fugitive from justice.