Authorities seize 194 packages of cocaine in joint operation on Dominican coastline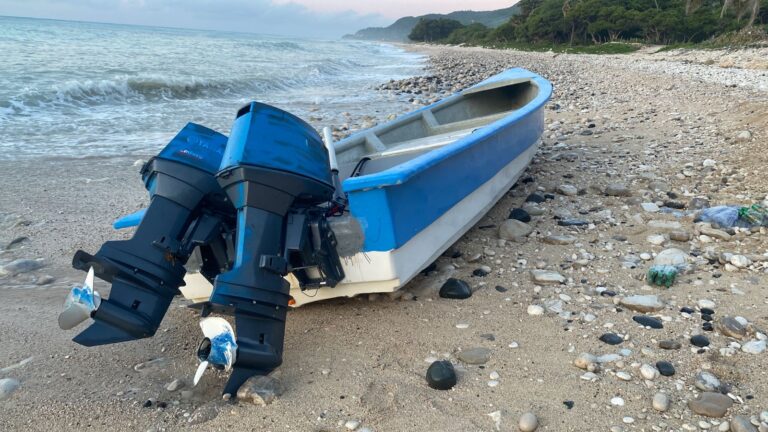 In a joint effort of more than 12 hours, the National Directorate for Drug Control (DNCD), the Navy of the Dominican Republic, and the Air Force, supported by State Intelligence agencies and members of the Public Ministry, confiscated 194 packages believed to contain cocaine. The operation took place on the coasts of the province of Barahona after authorities received an alert. Upon noticing the surveillance, the individuals aboard a 23-foot-long speedboat attempted to flee but ran aground near La Punta beach in the municipality of Paraiso.
Although the individuals managed to escape persecution, authorities seized the abandoned boat, two outboard motors of 60 Hp each, 13 jugs, a canvas, a compass, a cell phone, and 194 packages of the substance. An extensive search and tracking operation is being carried out in the area to apprehend possible suspects and gather new evidence to prosecute the case.
The 194 packages confiscated in this operation were sent to the National Institute of Forensic Sciences (INACIF) for further analysis. This successful operation is a significant accomplishment for the DNCD, the Navy, the Air Force, and State Intelligence agencies in their efforts to prevent drug trafficking and related crimes in the Dominican Republic.