Municipal authorities of Boca Chica cry out for help with sargassum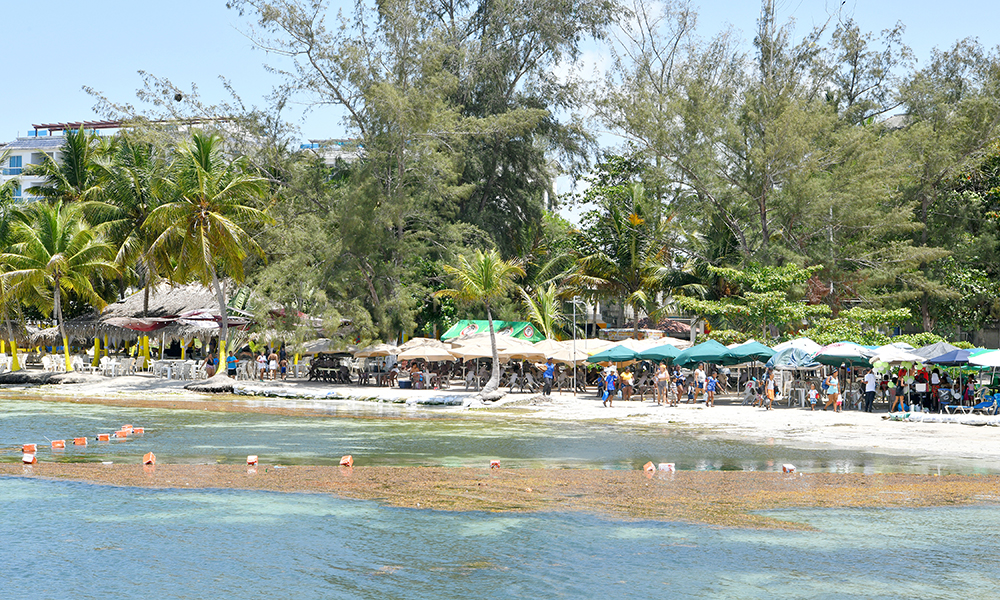 Boca Chica.- The municipal authorities of Boca Chica are appealing to the government for help in removing the vast quantities of sargassum that have accumulated on its beaches, hindering tourism and commercial development. Boca Chica's deputy mayor, María Castro, acknowledges that the problem affects everyone, particularly in Caribbean countries where local governments are ill-equipped to deal with the issue. Despite deploying 100 workers to clear the sargassum, the waves continue to bring in more, compounding the problem.
Castro called on the Ministries of Tourism and the Environment to offer greater cooperation, noting that while the city council is doing its best to clean the beach, the high numbers of bathers contribute to the amount of litter strewn across the area. Street vendor Rafa Robles highlighted that this year's sargassum is less severe than in 2022 when there were days when the beach was impassable due to the vast amount of macroalgae.
The accumulation of sargassum has had a significant impact on the area's commercial viability, with stall owner Rosa Febles explaining that the bad smell produced by the algae "scares away customers." Sargassum is particularly noticeable on the Andrés boardwalk, the Club Náutico area, Los Pescadores beach, and various points in the municipality's public spa, where it reaches the pier.
The Punta Catalina Thermoelectric Power Plant was temporarily taken out of operation due to the sargassum's impact on the area, but it resumed operation after its removal. The government is being urged to take action to help clear the beaches of sargassum, which is hindering the commercial and tourist development of the area.