Propeep and Fedomu will promote cultural programs to strengthen city halls and municipalities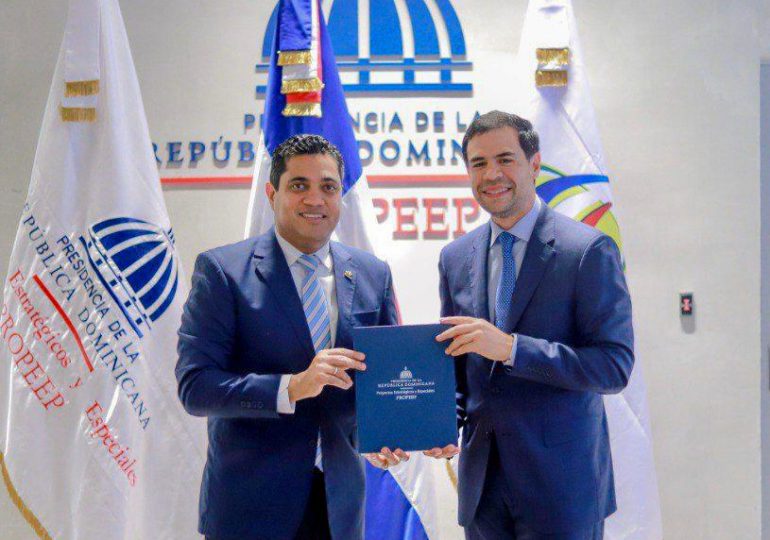 Santo Domingo.- The General Directorate of Strategic Projects and Special Programs of the Presidency (Propeep) and the Dominican Federation of Municipalities (Fedomu) have signed an agreement to execute plans and programs that will promote the protection of children's health, the environment, and cultural and artistic activities in municipal spaces. The agreement is part of the National Development Strategy, which is under the instruction of President Luis Abinader. The entities will associate public and private sectors to reinforce the creation, production, distribution, and dissemination of health and cultural activities, goods, and services.
The director of Propeep, Roberto Ángel Salcedo, highlighted the importance of the agreement and noted that the institution's activities have a direct link with the municipality and its territories. Propeep is a unifying criterion that contributes to improving municipal management and strengthening the leadership of mayors. Salcedo also mentioned that the "El Paseo de los Colores" project, part of the "Dominicana Cultural y Creativa" program, is being developed by the institution with the aim of creating murals in spaces of cities and municipalities.
Kelvin Cruz, the president of Fedomu, expressed confidence in Roberto Ángel and the agreement's potential for the development of territories and municipalities. Through this agreement, Propeep and Fedomu have committed to strengthening current initiatives and programs, identifying spaces to intervene, sensitizing young people and community leaders to support and voluntarily join programs and activities, and providing physical spaces for training and artistic and cultural expressions. Propeep is committed to providing logistics and programs for extreme poverty and vulnerability, while Fedomu will ensure the maintenance and cleaning of spaces culturally intervened by Propeep.
The agreement was signed at the Propeep headquarters in the presence of more than twenty mayors from municipalities in the interior of the country. This agreement can have a significant impact on Propeep's future and the municipality's history, and it can benefit the people living in extreme poverty and vulnerability.