Residents in the National District demand action against Noise Pollution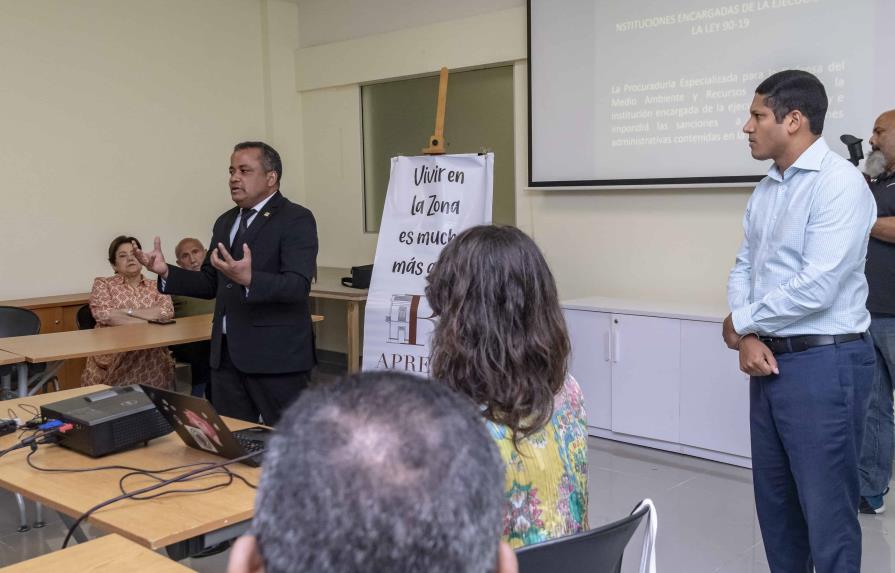 Santo Domingo.- Residents of the National District have been enduring months of disturbance due to excessive noise. Whether it's their neighbors or local businesses, the noise has prevented them from getting a good night's sleep. To make matters worse, their complaints to the emergency services hotline, 9-1-1, have gone unanswered. However, things are starting to change as residents become more informed about their rights under Environmental Law 64-00 and Prevention of Sonic Pollution 90-19. They now understand that exceeding the permissible decibel levels is not just a nuisance, but also an environmental crime punishable by law, even leading to imprisonment.
Thanks to the efforts of the Vecinos Contra el Ruido collective and the Specialized Attorney for the Environment, informative talks have been organized for different neighborhood associations in the capital. These talks have had a positive impact, empowering citizens to assert their right to live in a peaceful environment and guiding them through the process of filing a noise pollution complaint.
Over the past few months, seven talks were conducted in neighborhoods such as Renacimiento, Ensanche Luperón, Naco, Ciudad Colonial, Cristo Rey, Ciudad Real II, and Bella Vista, with the attendance of Diario Libre. The participants in these talks were visibly satisfied, as they previously felt helpless and believed their noise issues were unsolvable. The presence of Attorney General of the Environment Attorney's Office, Francisco Contreras, instilled confidence in them, assuring them that the collective efforts led by Andiel Galván over the past year have not been in vain.
These talks have also provided affected residents with a platform to engage with authorities such as the Director of the Police, Eduardo Alberto Then, the Minister of the Interior and Police, Jesús Vásquez, and the senator of the National District, Faride Raful. Residents have questioned these officials about the prevailing culture of impunity that allows noise offenders to disturb their peace both day and night.
Despite the progress made, residents now demand stricter consequences for repeat offenders. While promises and measures have been announced, there are persistent barriers hindering the effective prosecution of noise pollution cases. Prosecutor Núñez, who guides the residents during these talks, explains the procedures and educates them about the relevant laws. However, he also highlights the challenges stemming from limited resources and the absence of a functional unit or specialized department within the National Police that can actively address noise pollution cases and issue infringement certificates during patrols in neighborhoods.
Acknowledging the problem, Director of the Police, Eduardo Alberto Then, has assigned patrol officers, who typically focus on combating serious crimes, to address noise pollution cases. Although this decision is unpopular, it serves as an interim solution until the newly established Anti-Noise Directorate becomes fully operational.