Another Coup: Confiscated in the Dominican Republic shipment of presumably Cocaine bound for Rotterdam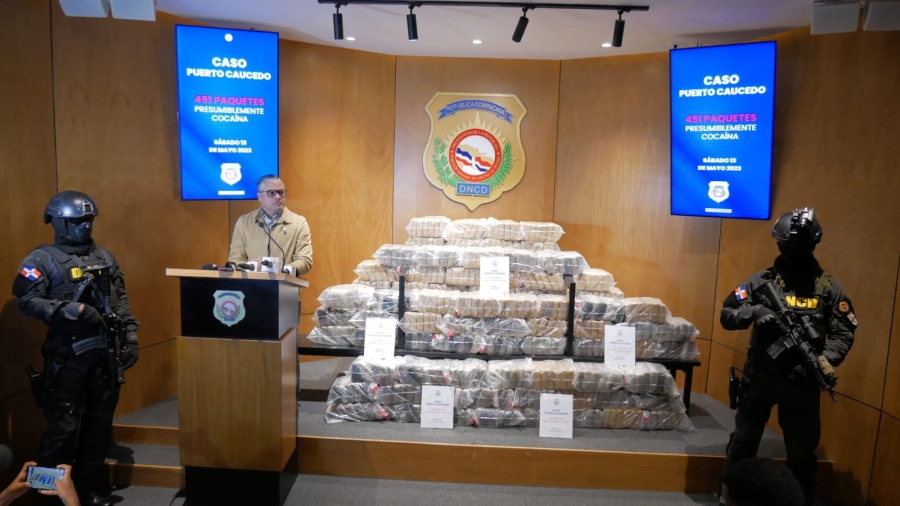 Santo Domingo, Puerto Caucedo.- Agents of the National Directorate for Drug Control DNCD, military personnel, and canine units, based on intelligence reports, outlined dozens of containers in transit through the country. After intense inspections, they detected suspicious substances in one of the containers.
In the presence of a prosecutor, the agents proceeded to open a container from Colombia, inside which were seized 14 bales with 451 packages of the substance, presumed to be cocaine.
The cache was discovered inside a container loaded with furs, whose final destination was the port of Rotterdam, the Netherlands, authorities reported.
The Public Ministry and the DNCD have initiated an investigation in relation to the frustrated international drug trafficking operation and hope to provide more details as the investigation progresses.
The anti-narcotics agency, with the support of the Armed Forces, the Attorney General's Office, and other official agencies, has strengthened its operational capacity at airports, ports, borders, coasts and throughout the country, allowing them to continue hitting national and international drug trafficking networks.