Immigration captures five alleged Haitian gang members in Barahona and deports them to their home country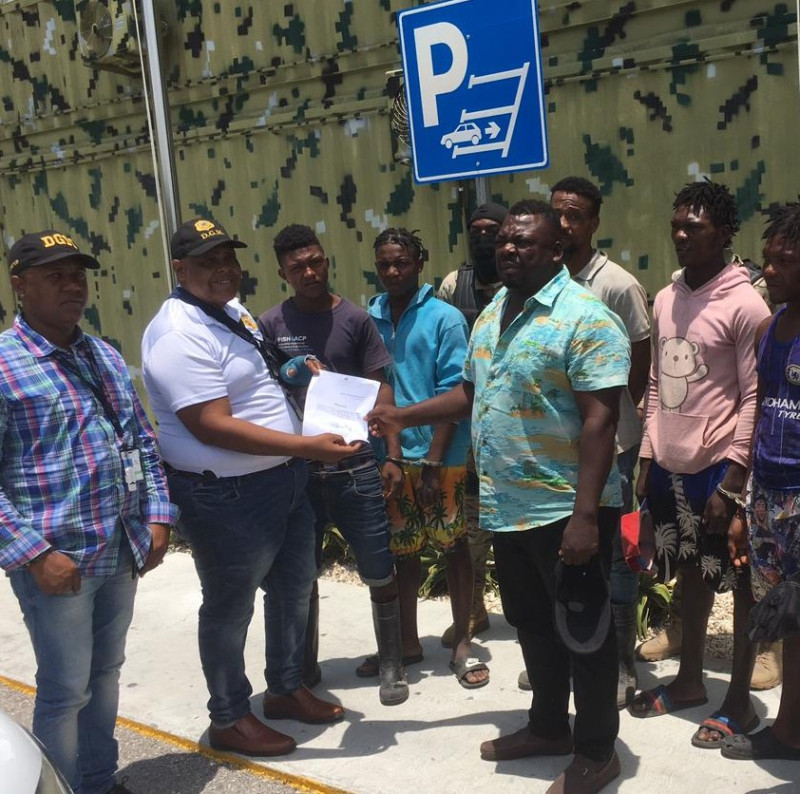 Gang members captured in the province of Barahona.GENERAL DIRECTION OF MIGRATION
According to a press release, the Haitian authorities wanted the alleged criminals, identified as Yosel, Disón, Usnel, Huonel, and Ernest, for "the commission of multiple crimes such as murder, aggravated robbery, armed robbery," among other charges against them.
The five arrested were handed over to the Migration authorities at the Coordinated Border Management Base at the MalPaso border point in Jimaní, from where their repatriation was arranged.
At the border crossing, the alleged members were received by members of the Haitian Police, headed by their inspector Exume Jean Wilkens.
At the time of their arrest, they were not carrying documents accrediting them as foreigners with regular migratory status in the Dominican Republic or identification documents from their country.
The statement said that Venancio Alcantara, the Dominican head of Migration, said that "they will be relentless against Haitian criminals and of any nationality who seek to use the Dominican Republic as a hideout to evade justice in their respective countries."
The socioeconomic and political crisis has worsened in recent months in Haiti, suffering a spiral of violence and the reappearance of cholera, which has caused more than 600 deaths in the country since last October.