Ministry of Youth and MINERD will seek to prevent pregnancies from schools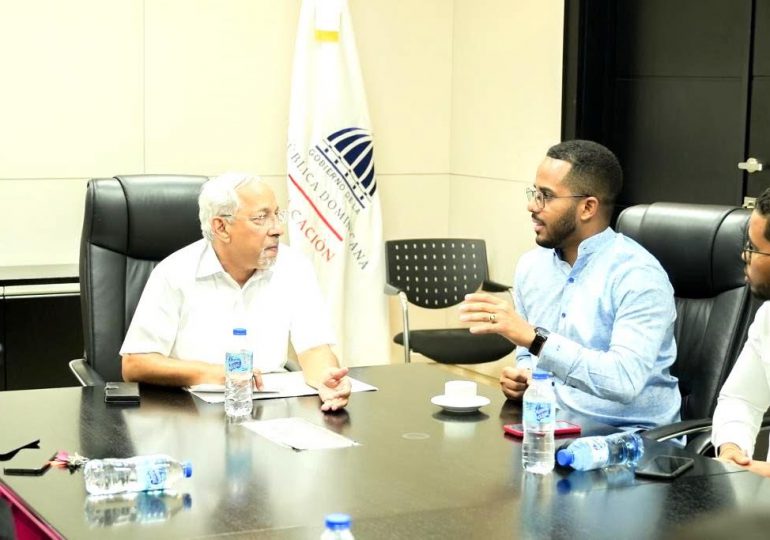 Santo Domingo.- The Minister of Youth, Rafael Jesús Féliz García, has approached the Minister of Education, Ángel Hernández, to discuss the possibility of expanding the "Comprehensive Youth" project to schools nationwide. This initiative aims to provide students with information to prevent the transmission of sexually transmitted diseases and reduce teenage pregnancy.
Féliz García's request stems from the release of the first study published by the Ministry of Education (MINERD), which revealed alarming statistics for the current school year. According to the study, there have been 1,154 pregnant students, with 112 cases resulting from rape and 28 cases involving incest. Additionally, there are 4,059 students in early unions, 3,697 who are already mothers, and 1,440 who have become fathers.
The "Comprehensive Youth" program seeks to contribute to the holistic development of adolescents and young people by addressing issues such as teenage pregnancy, early unions, and situations of violence arising from misinformation. It also aims to promote spaces for participation, empowerment, self-esteem, and physical and economic autonomy, among other life skills. This initiative aligns with the National Development Strategy's second axis, which aims to create a society with equal rights and opportunities, as specified in articles 8, 11, 12, 21, and 27.
The Ministry of Youth will contribute to the project by organizing Comprehensive Sexual Education Workshops, raising awareness about life skills, and including vulnerable sectors in assistance and educational programs, among other measures. The Dominican Republic currently holds the highest rate of adolescent pregnancy in the Latin American and Caribbean region, and ranks 26th globally, particularly among those aged 15 to 19, but with incidences occurring at even younger ages. The "Comprehensive Youth" program is linked to Sustainable Development Goals 5 and 10, which focus on Gender Equality and the Reduction of Inequalities, respectively.
The Ministry of Youth has developed a range of strategies within this program, including awareness-raising initiatives and the creation of tools targeting young people aged 15 to 35. These actions address comprehensive sexual education, empowerment, life skills, economic autonomy, and other factors contributing to the reduction of violence and inequalities against women and girls, as well as adolescent pregnancy and early unions.
Numerous actions have already been implemented, benefiting thousands of adolescents and young people across the country. These actions encompass themes such as deconstructing social beliefs, sexual and reproductive health, prevention of adolescent pregnancy, life planning, leadership, human rights, gender violence, masculinity, inclusion and gender, sexual health, and violence prevention.