Emergency Operations Center issues alerts for possible flooding in Dominican Republic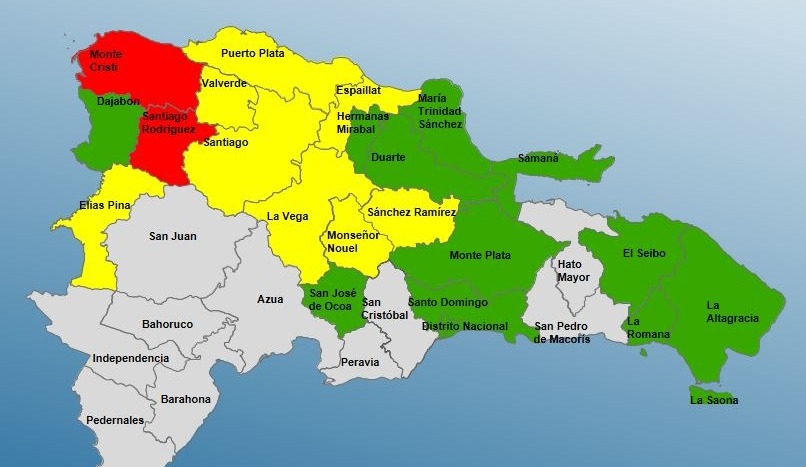 Santo Domingo.- The Emergency Operations Center (COE) has issued alerts for the possibility of flooding in several provinces of the Dominican Republic. As of Tuesday, Monte Cristi and Santiago Rodríguez were placed on red alert, indicating the highest level of threat.
Eight provinces, including La Vega, Elías Piñas, Monsignor Nouel, Espaillat, Valverde, Puerto Plata, and Santiago, were placed on yellow alert, signifying a moderate level of threat.
Eleven provinces, including El Seibo, Monte Plata, Duarte, María Trinidad Sánchez, Hermanas Mirabal, Distrito Nacional, San José de Ocoa, Santo Domingo, La Altagracia, La Romana, and Dajabón, were placed on green alert, indicating a low level of threat.
The COE warned that a trough system would continue to bring clouds, heavy rain, and thunderstorms, increasing the risk of flooding in affected areas.
To ensure safety, the COE advised people to avoid crossing rivers, streams, and ravines with high water levels and to refrain from using spas or recreational areas near rivers in the provinces under alert.