The 9-1-1 system provides support to the COE in the face of trough effects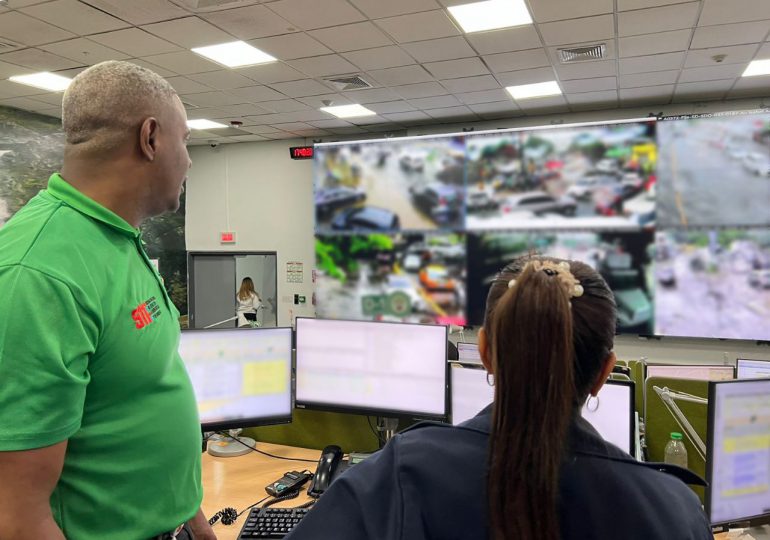 The National System of Attention to Emergencies and Security 9-1-1, in collaboration with the Center of Emergency Operations (COE), has implemented precautionary contingency measures in response to the potential impacts of the current weather disturbance affecting the country.
The 9-1-1 System is closely cooperating with the COE, providing tactical and timely information in accordance with the immediate response plans for weather alerts. As part of these efforts, the 9-1-1 System is actively monitoring key areas within its video surveillance network to gather real-time data and communicate it to COE authorities. This enables them to respond effectively to reported risks, incidents, and emergencies, ensuring the safety and assistance of citizens.
Furthermore, the 9-1-1 System is supporting the General Directorate of Traffic Safety and Land Transportation (DIGESETT) by identifying areas that require intervention to facilitate the flow of vehicles and expedite traffic.
To enhance prevention efforts and citizen security, the institution has also deployed Remotely Manned Aircraft (Drones) to support the work of the COE. These drones are utilized to monitor high-risk areas and locations prone to flooding, providing valuable information for risk assessment and prevention.
The 9-1-1 System operates 5,132 video surveillance cameras across the 25 provinces it serves. These cameras are part of a robust technological platform designed to capture information related to emergency and security incidents, ensuring efficient emergency response and the overall well-being of the population.