Regional experts analyze a solution to sargassum in the Dominican Republic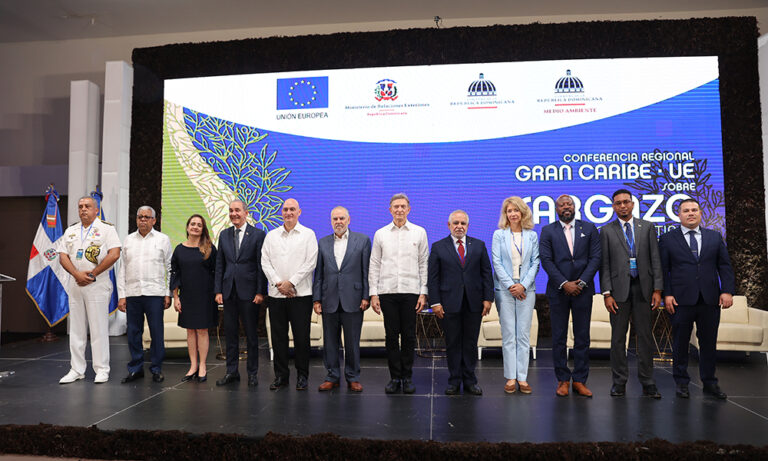 Santo Domingo.- Regional experts convened at the "Turn Sargassum into Opportunity" conference, sponsored by the European Union, to address the problem of sargassum and explore alternative uses for this algae. The European Union has shown great interest in controlling and eradicating this phenomenon.
Katja Afheldt, the European Union Ambassador in the Dominican Republic, emphasized the need for countries to collaborate and share ideas and experiences. She stressed that no single country can find a solution alone due to the magnitude of the issue. Immediate, medium-term, and long-term solutions are required to manage the sargassum problem effectively. Afheldt also called for further research into the causes and growth of sargassum to develop a comprehensive long-term plan.
Afheldt highlighted the importance of finding commercially viable solutions, as the problem cannot be solely addressed through government or cooperation funds. The involvement of the private sector is crucial to tackling this issue.
Roberto Álvarez, the Minister of Foreign Affairs of the Dominican Republic, emphasized the need for collaborative solutions. He suggested various opportunities, such as proper disposal of sargassum for use in bioplastics, fertilizers, biofuels, animal feed, and construction materials. He also mentioned the implementation of floating barriers to prevent sargassum from reaching the coasts.
The conference aimed to foster cooperation and generate innovative ideas to effectively utilize sargassum, turning it from a problem into an opportunity. By exploring alternative uses for sargassum, it is hoped that these invasive algae can be harnessed for economic and environmental benefits in the region.