European Union supports the Caribbean with resources to combat sargasso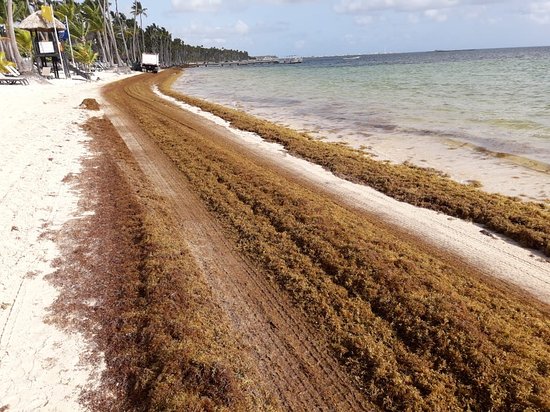 The investment in cleaning a kilometer of beach with sargassum is between US$800,000 and US$1.5 million a year; as this is a problem that affects 34 countries in the Caribbean and Latin America, which endangers the marine ecosystem and its socio-economic means such as fishing and tourism, this estimate was given by the research of the National Autonomous University of Mexico (UNAM).
For this reason, Katja Afheldt, ambassador of the European Union, assured that the entity supports the Caribbean countries with economic resources and technical training to combat sargassum. It is seen as an opportunity.
According to the local press, the EU intends to support research into sargassum and finance companies wishing to carry out projects to use it economically.
The embassy gave these details during the Greater Caribbean-EU Regional Conference: Turning Sargasso into an Opportunity, which took place in Santo Domingo and brought together the highest authorities, experts from the public and private sectors, academia, and NGOs from the Caribbean, Latin America, and Europe.
The event, jointly organized by the Ministry of Foreign Affairs (Mirex), the European Union, and the Ministry of Environment and Natural Resources, aims to exchange information on mitigating or using sargassum for the entire region's benefit.