Entities open the eighth version of the Diploma in Comprehensive Early Childhood Care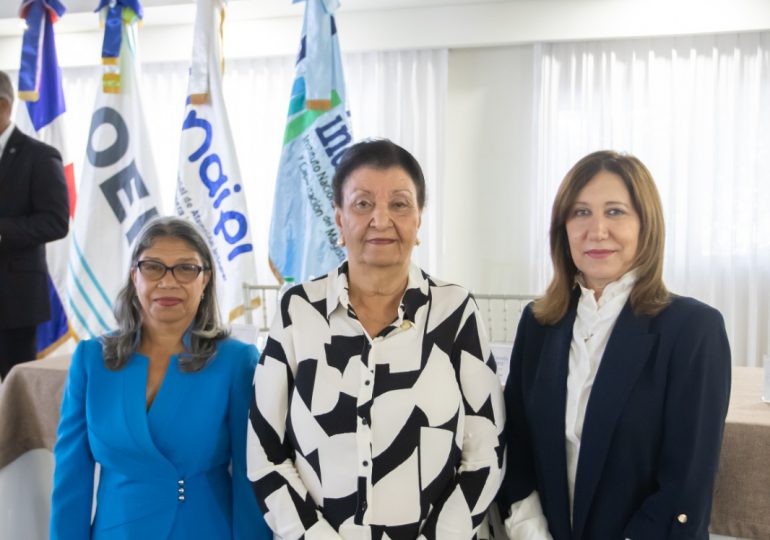 Santo Domingo.- The National Institute for Teacher Education and Training (Inafocam), in collaboration with the Organization of Ibero-American States for Education, Science and Culture (OEI) and the National Institute for Comprehensive Care for Early Childhood (Inaipi), has initiated the eighth cohort of the "Diploma in Comprehensive Early Childhood Care." This program is designed for the staff of the state institution involved in early childhood development.
The primary objective of this diploma course is to enhance the skills of Inaipi collaborators who are part of the national service networks for Early Childhood and Early Childhood Development. The program is academically endorsed by the University of Alcalá (UAH).
The event was led by Besaida Manola Santana de Báez, Executive Director of INAIPI; Catalina Andújar, Resident Representative of the OEI in the country, and Reyna Martínez, National Teaching Technician from the Department of Continuing Education of INAFOCAM.
Santana de Báez emphasized that this is the third diploma program to receive endorsement from UAH. She also highlighted that continuous learning is one of the significant strengths offered by INAIPI to its collaborators in various roles.
Catalina Andújar stressed the importance of the continuous training of INAIPI personnel as a necessary step to strengthen the quality and equity of early childhood care and education in the country.
Reyna Martínez emphasized the significance of recognizing the efforts made to train personnel working with infants, as this contributes to improving the quality of life for young children.