High temperatures will remain in the Dominican Republic until November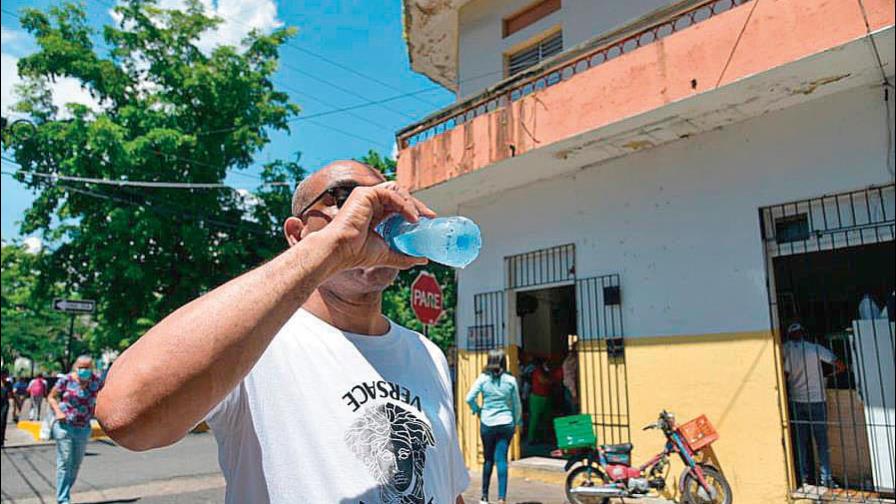 Santo Domingo.- According to the National Meteorological Office (Onamet), the Dominican Republic is currently experiencing high temperatures exceeding 30 degrees, and these conditions are expected to persist until November.
Experts from Onamet's Climatology and Forecasting departments, Juana Sillé and Saddan Front Frías have noted that the months of July, August, and September typically record the warmest temperatures in the country.
Front Frías explained that the current temperatures, ranging from 34 to 35 degrees, have been gradually decreasing over the past few months. However, the forecasts indicate that the warm weather will continue until November. He emphasized that since summer has just begun and is not yet halfway through, it is hoped that temperatures may rise further.
Sillé mentioned that although the highest temperatures are typically observed between July and September, this year has seen a unique set of conditions that have contributed to the significant increase in temperatures during June. Factors such as the high pressure of the Bermuda-Azores anticyclone and the passage of systems to the south have led to southerly winds, which in turn have kept temperatures elevated.
The current maximum temperature recorded in the Dominican Republic this year has reached a peak of degrees.
Front Frías highlighted that the most notable impact on the country has been the thermal sensation experienced by the population. Even if the temperatures do not break historical records, the high concentration of humidity in the environment, combined with weak winds, can result in a perceived sensation of about four or five degrees above the actual temperature.