Inideceue empowers youth with solar panel installation workshops in Santo Domingo Oeste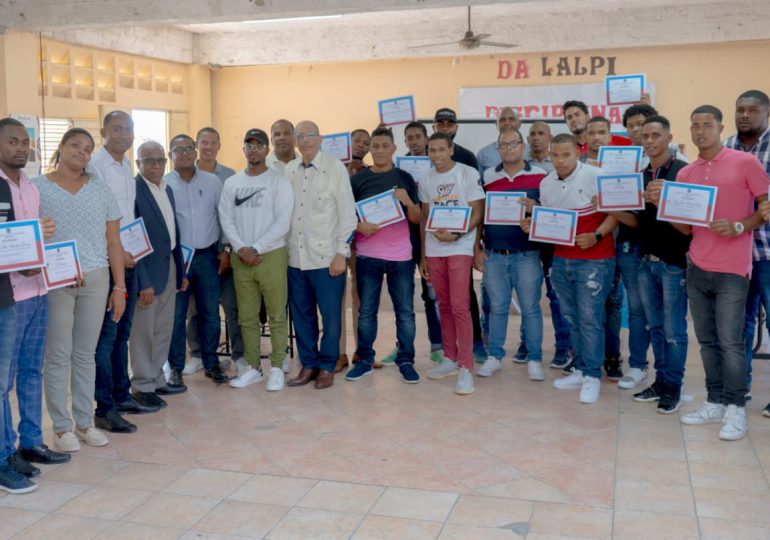 Santo Domingo.- Wendy Méndez, the president of the Institute for Research, Development, Conservation, and Education for the Use of Energy (Inideceue), expressed her warm welcome to the participants and speakers of the workshop series held on several Sundays from 9 am to 3 pm. She emphasized the importance of maximizing the training on solar panel installations.
Inideceue conducted multiple workshop cycles on solar panel installations, providing theoretical and practical knowledge to participants. The aim was to empower them to construct professionally-built solar panels for domestic use, understanding the elements involved and ensuring their proper functioning.
The course catered to individuals with a minimum of high school education who wished to learn how to install their own solar panels. It also welcomed professors, instructors, and teachers from schools and faculties in the field of alternative energies, regardless of their knowledge of renewable energies.
The Dominican Republic has shown notable progress in utilizing renewable energy sources. Through this course, participants gained essential knowledge and tools to install a 30W photovoltaic solar panel, engaging young people in solar energy.
Engineer Víctor Ventura, the facilitator, conducted the solar panel installation workshop, which attracted over 70 young people from various communities in Santo Domingo Oeste municipality.
The knowledge imparted during the workshops will contribute to strengthening the participants' skills, enabling them to pursue productive technical careers in the electricity sector. This will benefit both themselves and their families, as explained by the renewable energy and energy efficiency expert.
The workshop covered the fundamental concepts and the interrelationships among the elements comprising a photovoltaic module (such as solar cells, voltage, and watts). Participants learned about the basic principles of electricity and solar orientation and were guided step by step in constructing a 30W solar panel. The workshop also provided guidance on determining the ideal direction and inclination for panel placement.
The workshop series concluded successfully with the distribution of certificates to over seventy young participants from different communities in Santo Domingo Oeste municipality. Alejandro José Mateo, the vice president of Inideceue, extended his congratulations to the participants and presented them with certificates acknowledging their accomplishments in the solar panel installation workshops.
During the certificate ceremony, Engineer Alejandro José Mateo, the vice president of Inideceue, urged the young participants to recognize the need for well-trained personnel in the field of alternative energies. He emphasized that our country possesses abundant resources that can be harnessed for alternative energy development.