At least 17 injured by explosion in the laboratory of the Universidad Central del Este in Dominican Republic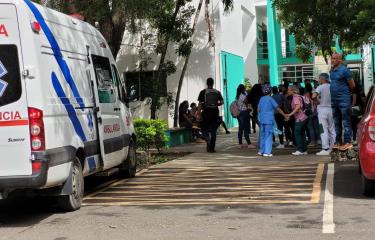 In a distressing incident this Tuesday afternoon, an explosion occurred in the chemistry laboratory of the Universidad Central del Este (UCE) in San Pedro de Macorís, resulting in injuries to at least 16 students and a professor.
According to Raquel Suárez, a representative of the Civil Defense, 12 individuals were affected by exposure to a chemical, while five others suffered injuries from the explosion itself.
Suárez stated, "All five individuals injured by the shattering window glass are in stable condition at this time."
The injured victims were promptly transported to the UCE Cancer Center, which is affiliated with the university.
Emergency response teams, including members of the Civil Defense, the Fire Department, and the National Police, swiftly arrived at the scene to provide necessary assistance and support.