Deputy Priscila D'Oleo is advocating for the support of pregnant adolescents through educational programs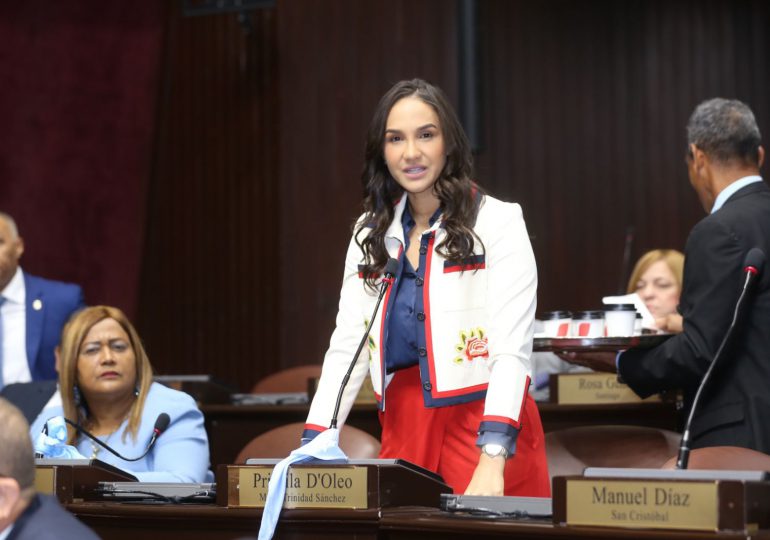 Santo Domingo.- Deputy D'Oleo emphasized the importance of such programs by referring to statistics from the Directorate of Health Information and Statistics of the Ministry of Public Health in 2022, which reported 25,461 pregnant women under the age of 19.
The deputy highlighted that provinces such as Elías Piña, Peravia, María Trinidad Sánchez, and San Juan have the highest incidence of adolescent pregnancy, with others also affected.
D'Oleo pointed out that the statistics indicate that pregnant adolescents are less likely to complete high school and pursue higher education, which significantly limits their opportunities for employment and professional growth.
Furthermore, she emphasized that the consequences of adolescent pregnancy not only impact young mothers but also their children.
D'Oleo stressed the need to ensure that pregnant adolescents have access to high-quality and comprehensive educational programs. She stated, "We must empower them with knowledge, skills, and emotional support so that they can make informed decisions about their health and future."
As a solution, she proposed the implementation of educational programs that address crucial topics such as reproductive health, responsible parenting, family planning, and the available options for continuing their professional development.
D'Oleo concluded by highlighting the importance of providing these young individuals with the necessary tools to build a successful and promising future. By supporting them during this critical stage of their lives, society as a whole can benefit and progress.