Abinader recognizes Fefita la Grande and 7 other typical musicians with the Presidential Medal for Civil Merit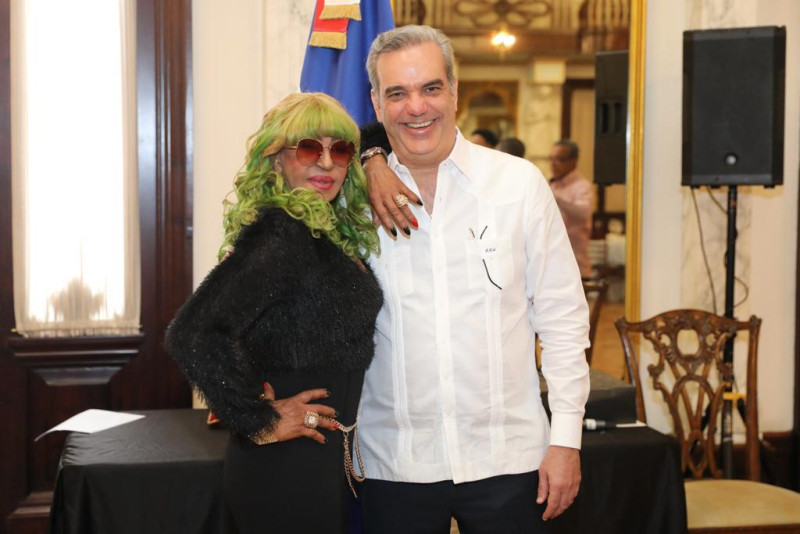 Santo Domingo.- President Luis Abinader of the Dominican Republic honored eight typical Dominican musicians with the Presidential Medal of Civil Merit in recognition of their contributions to the country's musical genre and their impact on Dominican culture. The musicians awarded the prestigious medal include Fefita La Grande, Ramón Rafael Ramos Román, Francisco Ulloa, Ángel Bertile Nivar, Gaspar Rodríguez, Viejo Puro, Bartolo Alvarado (El Cieguito de Nagua), and Rafael Francisco Ulloa.
During the award ceremony held at the National Palace, President Abinader emphasized that the musicians represent the true foundation of Dominican culture. He expressed his commitment to supporting and promoting the typical merengue genre and announced plans for a museum and theater dedicated to typical merengue in the municipality of Mao, Valverde province. The project aims to showcase the history, contributions, and development of this musical tradition to both domestic and international tourists.
The President urged the musicians to organize and form cooperatives to receive the necessary support from the cultural sector. He emphasized that the typical merengue is not only part of Dominican culture but also reflects the country's history and democratic struggles.
The recognition of these musicians received praise from various individuals, including the Minister of Culture, Milagros Germán, and Dominican writer and politician, Rafael Chaljub. Chaljub highlighted the historical significance of the event, noting that no previous leader in the country's history had bestowed such a high tribute to the music of the people and their roots.
The ceremony marked a momentous occasion in celebrating and preserving the rich cultural heritage of the Dominican Republic through its traditional music.