An explosion shakes the center of San Cristóbal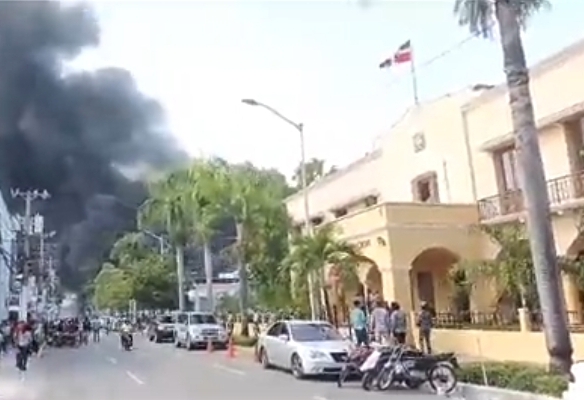 Santo Domingo.- On Monday, citizens reported an explosion near the Palace of Justice in San Cristóbal. There is speculation that the explosion could have been caused by a gasoline explosion or a tanker truck carrying gasoline.
As of now, there is no information available regarding any injuries resulting from the incident. A video circulating on social media shows a significant cloud of smoke, while onlookers observe the situation from the street.
Stay tuned to local news sources and official statements for the latest updates on this incident.